At 100x the Scale of Twitter Firehose, Treasure Data Wins 1st Place at DEMO Traction

At 100x the Scale of Twitter Firehose, Treasure Data Wins 1st Place at DEMO Traction
Last week, I was at DEMO Traction Boston, a new conference focused on connecting high growth customers with prospective customers. Each company was given 4 minutes to present their company and the _traction_ they are getting.
And I am pleased to announce that Treasure Data came in the first place in the Big Data & Analytics category!
Treasure Data's mission is to simplify data management, and a big part of our work is to help our customers ingest, store and learn from event data coming from many sources such as IoT, mobile devices, Docker containers, API servers among others. As our customer's business grow, so do their data: Today, our customers send us 1,000,000 events per second. This is approximately 100 times the volume of Twitter firehose.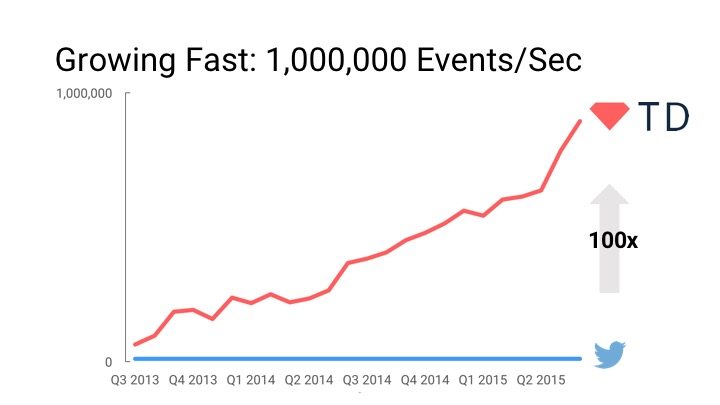 Of course, there is a lot more to our service than data volume, and we plan to make several announcements in the coming months.
Finally, we would have not gotten this award with the support of our customers who trust us to manage their analytics infrastructure. I'd like to take this opportunity to thank all of them and hope to grow with them side by side.