Discover SQL-Powered Insights with Mode and Treasure Data

Discover SQL-Powered Insights with Mode and Treasure Data
Mode Analytics is a collaborative analytics platform employed by companies like Lyft and Shopify to help their teams quickly and easily share data. With its Treasure Data integration, Mode can now do more than ever, allowing users to combine Treasure Data's cloud services with Mode's analytics platform.
Here is a look at just a few of the ways Mode amplifies the power of Treasure Data.
Distributed Data Platforms
Treasure Data's cloud-based approach to information allows you to stream and store data from over 300 different sources. This gives Mode's analytics platform unprecedented reach.
Pull data from virtually anywhere to build your analysis suites. Whether you're analyzing customer relationship information, web analytics, mobile data feeds or all of the above, Treasure Data provides the funnel for Mode to build clean and concise dashboards.
At the end of the day, only you know your needs. The integration of Mode and Treasure Data provides the flexibility to make sure that your business intelligence platform can meet those needs.
Solution Exists Between Keyboard and Chair
SQL became the standard in relational database queries for a reason, so why slow down your business while your team learns a bespoke, proprietary language? Mode and Treasure Data let you use SQL to conduct advanced analysis on your data streams, with access that ranges from raw data presentation to custom job requests. And if you want to go beyond SQL, Mode is the only business intelligence platform that tightly integrates Python to enable analysts to share advanced analysis throughout their business.
Define data sets, put together one-time or repeated operations, and choose between real-time analysis or after-the-fact review, all with powerful and flexible SQL code. When you are done, layer visuals on top with Mode's built-in SQL support.
Then use Mode's report builder to create beautiful, interactive dashboards every team will love.
Whether it is enterprise-wide or just down the hall to Conference Room A, Mode's dashboards let you turn those SQL queries into valuable business insights. It is the best of all worlds, letting you crunch the numbers and deliver them to relevant stakeholders with equal ease.
The upshot? This ease of use will enable your team to make decisions in record time and with unprecedented precision, putting the solution to data analytics between keyboard and chair.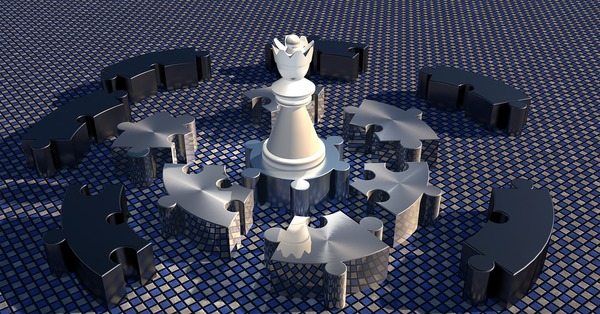 Online… Well, Everything
Mode's platform is all about collaboration and flexibility, something we here at Treasure Data love. Thanks to their online editor it is possible to set queries and search your integrated databases from just about anywhere.
With a Treasure Data integration, you can push that accessibility further. Through web and mobile access, you can access analytics from just about any device, keeping track of your results even when out of the office. Use Mode to share reports via e-mail and Slack, making sure that your team has access to their data even when you do not have access to them.
A Treasure Data/Mode integration gives you the capability to generate razor sharp analytics from hundreds of data sources at once. Thanks to Mode's accessibility and reach, you will be confident that you can access those insights when you need them, where you need them.
We do not call them "solutions" for nothing. Would you like to see Treasure Data in action? Get the Treasure Data demo today!