Disruptive Marketing in Action: Treasure Data Customers Are Taking Marketing to the Next Level

Disruptive Marketing in Action: Treasure Data Customers Are Taking Marketing to the Next Level
Once a year, we invite a select group of companies – both customers and partners – to a Customer Advisory Board (CAB) event. It's an opportunity for us to gather feedback on Treasure Data, hear more about their CDP needs, and most importantly, for the business leaders from these companies to collaborate on how data can be used to radically change the face of marketing today.
Our customers are early adopters to the CDP movement, defining the way that this innovative technology can be used to build an entirely new customer relationship. Our conversations uncovered four key trends that the most innovative marketers are helping drive and how Treasure Data will be supporting these emerging needs.
Trend #1: The Democratization of Marketing Data
A persistent theme from this year's CAB was that our customers want to get data in the hands of more marketers – and often even beyond the marketing department – into data analysts' hands, where powerful predictive models can be built.
Access to data has been a persistent problem for years – and now that the enterprise CDP has finally arrived, we are seeing huge benefits from the unification of data and its dissemination throughout organizations to drive innovation.
Now that we've talked about why data is so valuable, let's go back to the idea of democratizing it and sharing it more widely. Many of our customers are working on ways to merge marketing functions with data science – either by incorporating marketing activities into data science or incorporating data science activities into marketing. As we heard one of our customers say, "We're really thinking hard about hiring the right talent for the job – data scientists – and investing in their marketing skills."
As the worlds of marketing and data science begin to merge, we are thinking about interfaces that empower marketers – for example, a drag-and-drop UI instead of having the user writing SQL queries. User interface design for a broader non-technical audience was a good topic of discussion for all of us – and is a part of how we will help innovators build cohesive teams for the next generation of marketing.
Yet another factor in terms of the democratization of data will be building out an increasingly sophisticated permissions system to further protect personally identifiable information (PII). Simply implementing a CDP can be the first step for our customers to get their arms around all the customer data in their organization so it can be protected. Many of our customers continue to look for further ways to protect individual privacy. They are looking for even more advanced, precise permissions to ensure that only a few people within the company have access to personally identifiable customer information.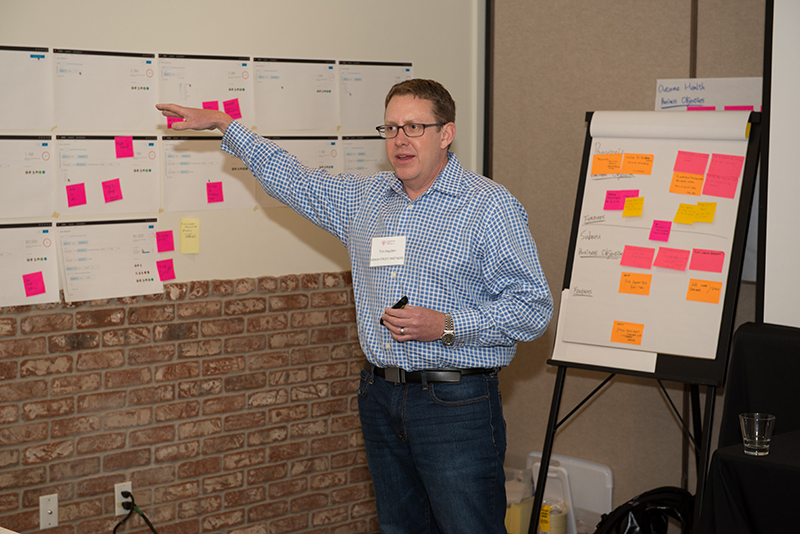 Trend #2: The Importance of Tackling Data Hoarding
We heard quite a bit about how data is still siloed in many organizations and that the most forward-thinking marketers are looking for ways to break down these silos. This is as much due to corporate culture as it is to weakness on the part of technology.
The primary reason for siloed data is structural. Each data system is used by a particular group or department within a company, and is optimized for that department's main function. Data sharing is an afterthought at best, and so the data goes on being stored in separate systems that can't be shared or accessed by multiple groups.
Marketing, sales and customer service are the three departments most often cited as relying on different systems and different sources of truth about customers. The power of unifying these systems can't be overstated; data unification aligns organizations and gets everyone looking at a single source of truth.
Expanding integrations is always a focus for our product roadmap. Unification of data is one of the central benefits of a CDP. For instance, enhanced integrations for Salesforce and Oracle marketing cloud are active projects for our development team.
At Treasure Data, we recognize that silos are both a technology problem and an organizational problem. We are working with our customers to help them to build business intelligence (BI) councils within their organizations. We're actively thinking of ways to empower them to evangelize the product – tapping into our customer success team, helping them build and share playbooks for success.
One of our customers, 8×8, shared their experiences with building a BI Council cross-functionally, to ensure that customer data could be collected, cleaned, and defined properly across the entire company. The outcome was a very successful project that had the company up and running with new insights on customers within 180 days of the project start.
In terms of how we've seen other companies tackle data hoarding, breaking down silos, we've been impressed by how our customer 8×8 has adapted Treasure Data to their organization, giving them immediate visibility into business operations. The 8×8 team now has achieved broad consensus around what their data is telling them and how to react, positioning them for success in disruption.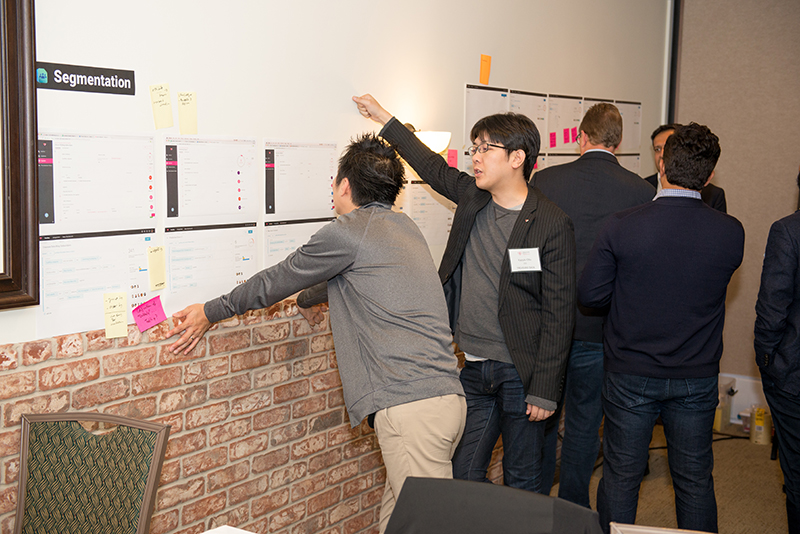 Trend #3: The Rise of Performance-Driven Marketing
We hear over and over again that marketers are being asked to show that their efforts drive growth. Marketers who are taking it to heart are starting by thinking differently about metrics.Campaigns have always been typically measured by a variety of metrics, such as open rate and click-through rate. But a small number of our customers have begun focusing exclusively on purchase conversion metrics, because they are learning that this is the only metric that really counts.
Our automotive partner Subaru has been seeing fantastic results from their approach to predictive scoring and segmenting. The company has a number of different agencies and departments – for marketing and analytics. What they are doing with predictive scoring and segmenting is only looking at purchase conversions. Instead of wasting money on increasing impressions or click-through rate, these guys are laser-focused on the only metric that counts: purchase conversions.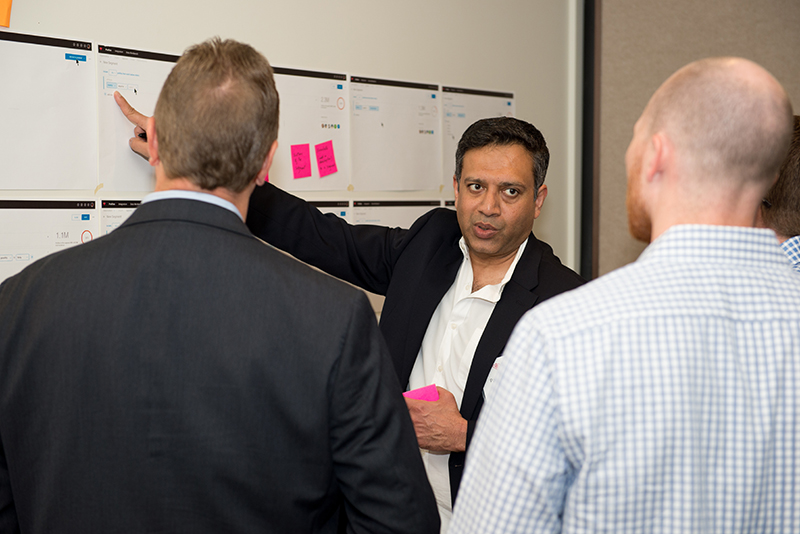 Trend #4: Transformation of the Customer Experience
We were most excited about the conversations about looking beyond marketing to transform the entire experience of their customers. It's about a broader digital transformation of the enterprise business – and it is coming from companies who are gaining a complete view of the customer journey.
As always, improving customer acquisition and retention are the primary approaches – along with improving customer satisfaction, but what we are hearing from our clients and partners is that they see Treasure Data as the connection across all of the internal teams who impact customer experience.
Subaru used information from their marketing channels to build a predictive model, which they delivered to the sales team in dealerships to help them understand a customer's propensity to buy. Predictive scoring is transforming the way that a company like Subaru – with all its legacy systems – tracks customers from online to offline.
With an enterprise CDP like Treasure Data, there's a growing opportunity for companies to impact the customer journey across all channels, transforming the customer experience across all departments. The technology is allowing marketing to deliver insights that have significant impact on the sales and customer experience overall. With the customer intelligence and insights that an enterprise CDP brings, you can validate and justify new novel ways of running your business.
We were energized by this year's CAB event and the glimpse into the future of marketing it provided, including the themes of the democratization of data, tackling data hoarding, the emphasis on performance marketing and the transformation of the customer experience. For a company whose business revolves around customer insights, meeting in person for extended conversations proves to be a wonderful complement to the powerful insights we get from big data. We greatly value learning more about how we can continue to build out the Treasure Data platform to meet our customers' needs around organizational structure, access to insights, marketing strategy and the whole customer experience.