Treasure Data Joins the Linux Foundation

Treasure Data Joins the Linux Foundation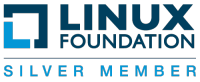 Today is a big step forward for our customers and community in general, as we officially join the Linux Foundation. As you may know, our company is driven by an open source culture: We believe that continuous innovation, integration and knowledge sharing makes it possible to solve real-world problems. At Treasure Data, we are always innovating on our analytics infrastructure as a service, especially on different areas to perform safe, reliable data collection and fast processing.
In joining the Linux Foundation, we reaffirm our commitment to Linux as it invests more on its ecosystem, specifically in the Automotive, Embedded (IoT) and Cloud areas. Our open source projects, such as Fluentd, MessagePack and Embulk, are widely used and support our core business where we collect an average of 500,000 events per second; by aligning efforts with the Linux Foundation, we are making sure that our extensive experience in data collection will help grow and strengthen emergent markets.
For more details about our participation on the Linux Foundation, please refer to the official press release.