The Retail Data Landscape: Innovation and Disruption

The Retail Data Landscape: Innovation and Disruption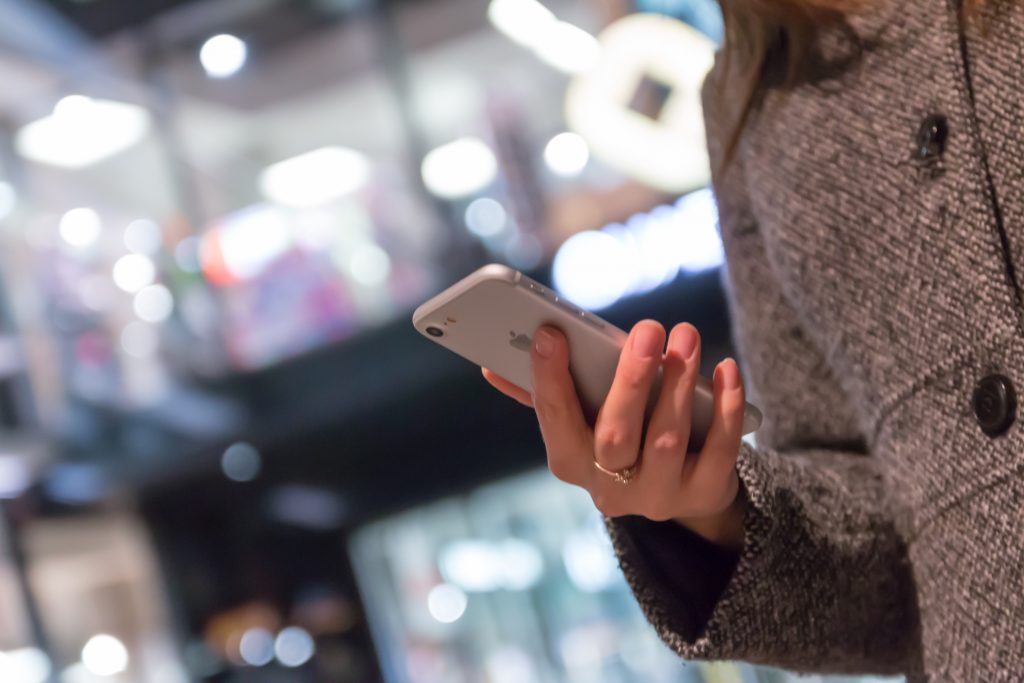 Product data is the new software.
Every company has more data available to it than it did just a few years ago. In fact, 90% of the world's data was collected in the past two years.[1][2]
But data alone won't build truly lasting businesses.
In the last 15 years, 52% of the Fortune 500 companies have disappeared.[3]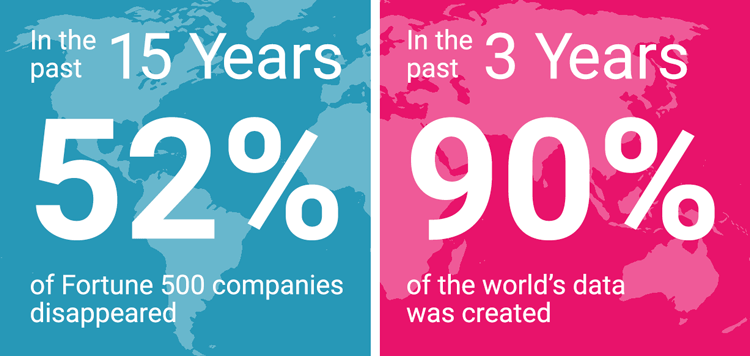 Market dominance (and survival) comes down to how fast and well you can combine your data, interpret it and feed it back into inventing innovative customer experiences.
In part 1 of this series, we take a look at the retail industry to see how disruptive companies are leveraging customer data to create impenetrable competitive advantages.
It's a retail apocalypse
Shopping habits have changed. And in the digital world, many retailers are being crushed by competition from Amazon and companies with robust online infrastructure.[4]
This year, Macy's plans to close 100 stores, Sears and Kmart 150, and The Limited all 250 stores.
Last year, Sports Authority, PacSun and Fairway all filed for Chapter 11 bankruptcy.
According to a Fitch Ratings report, 7 major retailers, including Sears, Claire's and Nine West, have a high risk of going bankrupt within the next two years.
Physical retailers need to come up with novel ways to reinvent the shopping experience through faster delivery, special deals, unique services and creative entertainment and digital marketing strategies.
Who's winning with big data?
Walmart, the world's biggest retailer with over 20,000 stores, is now building the world's biggest private data cloud.
Its 200+ streams of internal and external data includes transactional data, meteorological data, economic data, Nielsen data, telecom data, social media data, local events databases and even gas prices.
What is this data being used for?
Teams from any part of the business are invited to bring their problems to experts who will model, manipulate and visualize the data to arrive at an analytics-based solution.
Nordstrom is another retailer using big data to innovate.
The retailer is providing customers a more personalized and relevant experience using data-driven marketing, product development and design. Tactics include using onsite wifi to track customer behavior in-store and establishing a loyalty program to gather extensive customer data.
Nordstrom has invested $1 billion in ecommerce and has budgeted 30% of capital for technology. They even set up an Innovation Lab in Seattle to develop and test new data-driven products.
Take action today
Marketing and sales strategies must start with an understanding of customers' omnichannel needs, wants and behaviors.
Learn how Treasure Data can help you drive increased sales revenue through deep analysis of customer data today.