Know Your True ROI: Facebook Ads Input Data Connectors, Now Smarter and Faster

Know Your True ROI: Facebook Ads Input Data Connectors, Now Smarter and Faster
More and more companies drive customer growth and retention by delivering the right ad at the right time. To enable targeted advertising, however, you need to go beyond what's available in Facebook Ads reporting. This is why we are happy to announce the vastly improved Facebook Ads Input Data Connector today.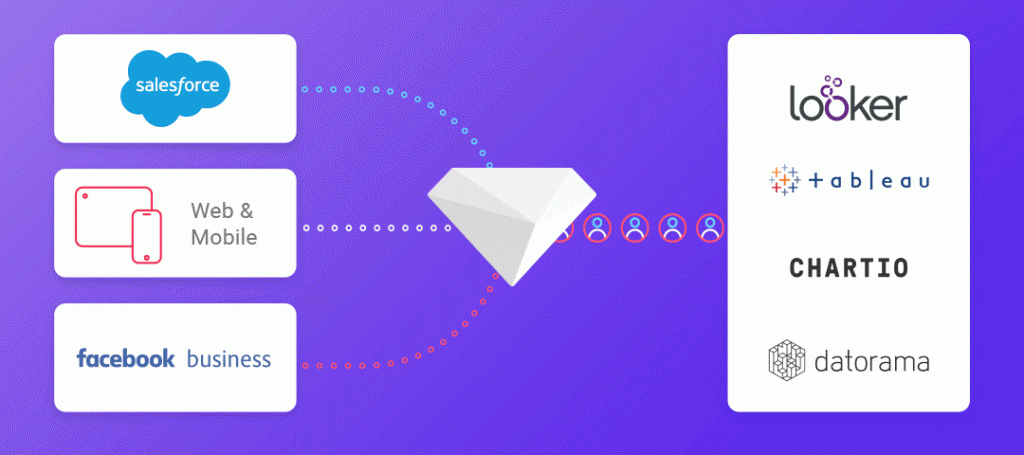 What's Facebook Ads Data Good For?
Before we dive into the product update, here's why you'd want to use Facebook Ads data to help you understand your customers and business better.
Conversion path analysis:

By combining your Facebook Ads data with your user behavior/click stream data, you can finally see and optimize the full customer journey for your paid acquisition.
ROI optimization based on customer lifetime value, not just a single conversion:

By combining your Facebook Ads data with your CRM data (based on utm_campaign parameter), you can calculate the lifetime ROI of each ad campaign.
Compare Trends across Campaigns (and other advanced analytics):

By bringing your ad performance data into Treasure Data, you can perform more advanced analysis like comparing the performance of all campaigns, calculating this year's campaign performance against last year's and more.
What Improvements has Treasure Data made?
Simplified Account authorization:

3 clicks is all you need to get going via OAuth. No more working directly with Facebook's ever changing Ads APIs.
New data types

: AdSet and AdCampaign metadata are now accessible via our data connectors. We support both "node" and "edge" metadata types available via

Facebook Marketing API

.

Filtering for performance:

Sometimes, you only need a subset of what Facebook Ads reports offer. Pulling filtered, relevant data means

more clarity and better performance.

Using our new filtering features, you can only export what you need (at least one click, At least N many impressions, etc.)
Demographic/Geographic insights:

You can now break down your campaigns by demographics (gender, age, etc.) as well as geographic (region, country, etc.) to gain more granular visibility into your Facebook Ads ROI.
Want to learn more?
If you are an existing customer, I encourage you to take a look at our documentation to get stasrted. If you are new to Treasure Data and would like to see the connector in action, learn more about the feature and use cases or request a demo.