Better Facebook Ads ROI with Data-Driven Custom Audiences

Better Facebook Ads ROI with Data-Driven Custom Audiences
If you're a Facebook Ad pro, you are already using Facebook Custom Audience. By letting the advertiser specify an ideal audience as an email list, Custom Audience improves targeting for Facebook Ads.
Our new Facebook Custom Audience Data Connector makes Facebook Custom Audience even smarter by letting you create and update Custom Audiences dynamically and automatically based on your customer data stored in Treasure Data.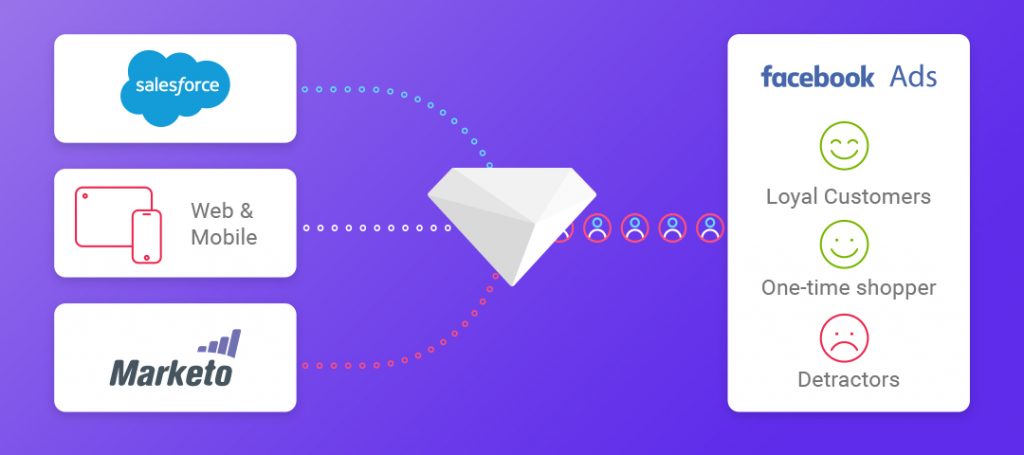 Making Facebook Ad Custom Audience Work Smarter: Use Cases
Here's how some of our customers are already making their Facebook advertising smarter:
Automated "de-retargeting" to lower Customer Acquisition Cost (CAC): Are you wasting money by retargeting your most loyal customers? They already love your brand and should be treated differently from someone who visited your website just once. By pulling Salesforce data into Treasure Data and segmenting your customers by their customer lifetime value (CLTV), you can make your retargeting campaigns smarter and more personal.
Post-Conversion Customer Behavior for Subscription Businesses: Facebook Ads supports conversions such as sign-ups, installs and store visits, but they leave much to be desired for subscription businesses. For subscription businesses, customer insight and customer lifetime value is realized "post-conversion": renewals, cross-promotions, referrals and other customer interactions and more. By bringing in in-app customer behavior data and CRM data together in Treasure Data, you can finally calculate the true ROI of each Facebook Ads campaign and create profitable Custom Audiences based on end-to-end insights.
Identify and focus on brand influencers, increase a word of mouth, drive down Cost Per Action (CPA): Today's consumers no longer trust what brands say about their products and services. Instead, they turn to influencers and power users for their reviews and opinions. If your product is digital, your product data can tell you exactly who those power users are: Use your product insights to pinpoint key brand ambassadors, show exclusive offers via Facebook Ads, and leverage their audiences to grow engagement and conversions.
How It Works
If you are a Treasure Data customer, you should see Facebook Custom Audience in the list of connections: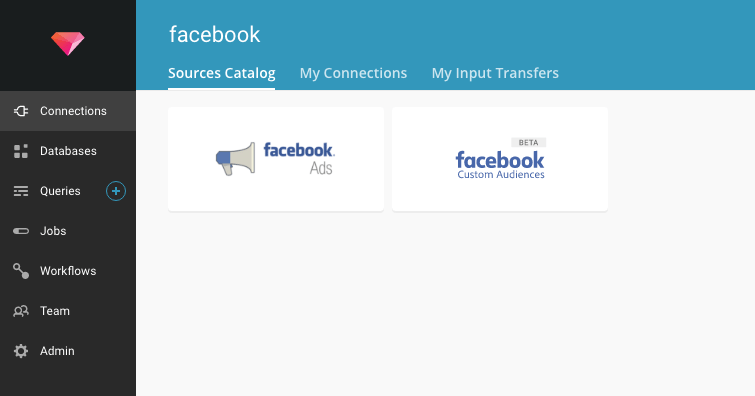 Facebook Custom Audience is one of dozens of data connectors available
Setting up the connection is literally three clicks once you have authenticated yourself via OAuth: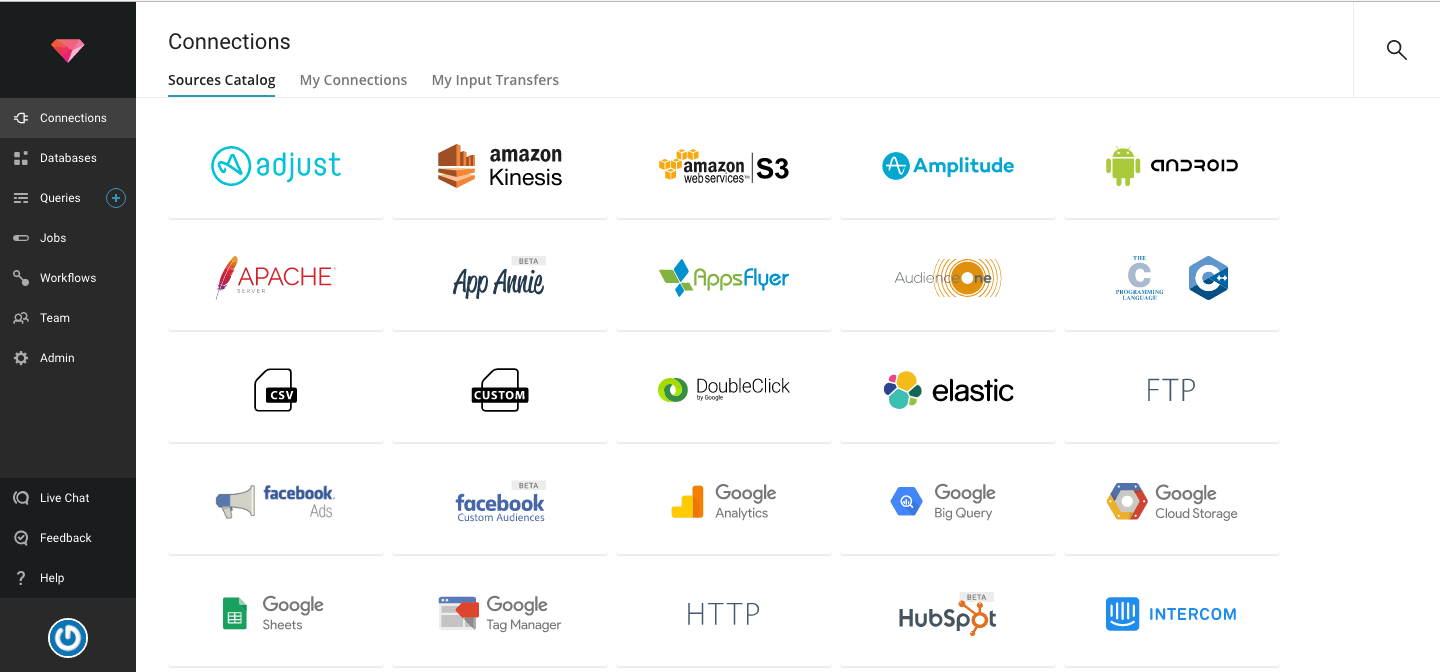 For example, with Salesforce Contact and Account data in Treasure Data (and a bit of SQL), you can create Custom Audiences targeting specific industries, job titles, geography and more.
Here's an example of a Treasure Data query that targets Retail and E-Commerce contacts in your CRM database.
To be sure, this is a very basic use case, and this new data connector has many more use cases. We'd love to learn more from you how you are making your Facebook Ads more targeted and personalized and help you automate your process via this new Facebook Custom Audience Data Connector and Treasure Workflow.
For the full technical documentation, please reference this article.