Innovation vs Security? Get the Best of Both Worlds with Treasure Data

Innovation vs Security? Get the Best of Both Worlds with Treasure Data
In order to thrive, companies must introduce new technologies and innovate. Yet, 80% of organizations believe that security issues are impeding innovation and 37% believe that data security is the culprit. From Yahoo to Sony to eBay to retailers like Home Depot and Target, data breaches are becoming more of a threat to brands large and small.
New research shows that almost half of cybersecurity incidents are caused by marketing, especially when it involves customer data stored in the form of Personally Identifiable Information (PII).
What is Personally Identifiable Information (PII)?
"PII is any information about an individual maintained by an agency, including (1) any information that can be used to distinguish or trace an individual's identity, such as name, social security number, date and place of birth, mother's maiden name, or biometric records; and (2) any other information that is linked or linkable to an individual, such as medical, educational, financial, and employment information." – National Institute of Standards and Technology (NIST)
Innovating the Customer Experience with Personalized Marketing
Marketers use PII when non-PII data, such as unlinked cookies, are not enough to truly personalize the customer experience. Furthermore, the rate at which they are collecting Personally Identifiable Information (PII) from customers is rapidly increasing. But working with PII necessitates strong user privacy and security capabilities.
Therefore, Customer Data Platforms (CDP) that collect and unify customer identity across multiple data sources, require strong security measures in order to be trusted.
This, for example, is why Google, Facebook, Uber and other innovative customer data giants take security seriously, investing in secure infrastructures and technologies and hiring the best experts in the world as their Chief Security Officers.
Security is Not Just About Technology – It's Also About Trust
Security remains one of top concerns by our customers who store, analyze and process their 1st party customer data on Treasure Data's platform.
That is why we designed our Customer Data Platform with the security, reliability, scalability and functionality that global enterprises need.
Over 50% of our global CDP customers store PII data on our platform, including dozens of The Fortune Global 500 companies. Recently, one of the world's largest consumer electronics and computer giants trusted Treasure Data with their customer data, but only after completing very detailed, 180+ security verification checks prior to deployment. This year, one of the top 10 insurance companies worldwide decided to certify Treasure Data as the first cloud platform that they use to store their policyholders' and prospects' PII data. This decision to use Treasure Data was based on multiple, extensive security examinations, including physical site visits to all of our physical offices globally by the company's internal IT employees and hired external security auditors. For many of our clients, we are proud to be the first cloud platform they use and trust to store private customer PII data. And this is no easy feat, as each deployment occurred only after a very thorough vetting and auditing process!
Security is not just about hashing, role-based access control, encryption in transit and rest (we fully enable all of them though). It's about building trust and ensuring security is an organizational concern. That's why we have gone great lengths to obtain industry standard security certifications that govern our data access and control policies.
Our platform is ISO 27001 Certified, registered with Privacy Shield (July 2016, the EU-US Privacy Shield replaced Safe Harbor) and successfully completed SOC 2 Type 2 audit. We will soon become compliant with General Data Protection Regulation (GDPR), which will take effect in May 2018.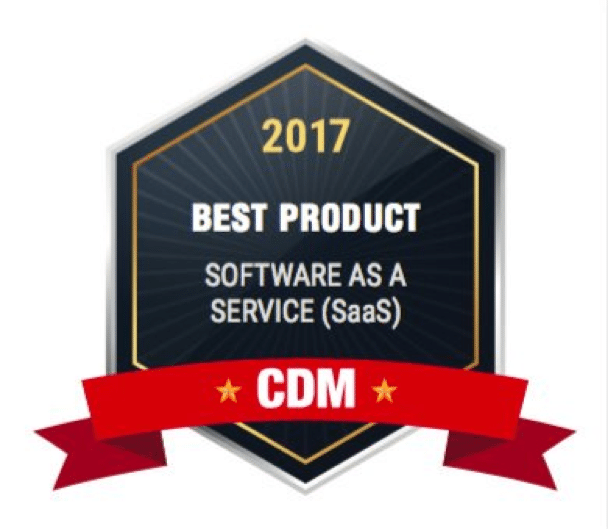 Cyber Defense Magazine Awards Treasure Data 2017's "Best Solution – Software as a Service (SaaS)"
Treasure Data gives large enterprise customers the best of both worlds. For instance, all data is encrypted end to end and sent with the strongest data encryption made available. Only trusted, background checked employees can access customer accounts, with all access logged and available for auditing purposes.
We are making significant operational, structural and cultural changes to establish an even stronger security foundation for our platform, including hiring our own security expert, Paul 'Kip' James.
Kip, our Chief Information Security Officer is a retired US Marine Corps Information System Management Office Chief who has brought over 30 years of combined experience at Military Intelligence Community and Defense Contractors to Treasure Data by applying Military Grade data security requirements to our platform.
As validation of our success thus far, Cyber Defense Magazine recently awarded Treasure Data's platform 2017's "Best Solution – Software as a Service (SaaS)."
As we grow our company, platform and solutions, we will continue to invest heavily in security measures.
Companies today are taking a variety of steps to protect their customers and must balance the need to deploy digital innovation while mitigating potential data privacy and security risks.
If you feel yourself struggling to balance innovation and security in your organization, Treasure Data can certainly help you.