Enhance Twitter Tailored Audiences with Unified Data

Enhance Twitter Tailored Audiences with Unified Data
Treasure Data's new Twitter Tailored Audiences integration enhances Twitter Tailored Audiences by enabling you to reach your target audiences dynamically and automatically based on your customer data stored in Treasure Data CDP.
How Twitter Tailored Audiences is Better with Treasure Data
Here are the main ways Twitter Tailored Audiences can be enhanced by using Treasure Data:
All of this can be seamlessly done on a single platform by using Treasure Data.
How It Works
If you are a Treasure Data customer, you should see the Twitter Tailored Audiences icon on the list of integrations.

After clicking on the icon, a dialog box pops up. Please select an existing OAuth connection on Twitter or create a new one.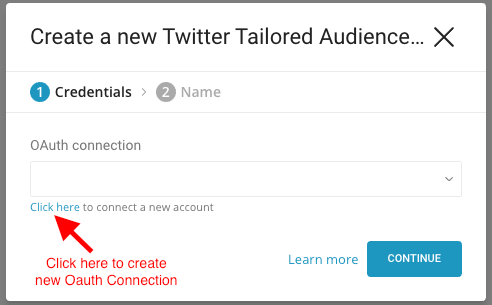 Then, go to your query editor and check the "Output results" to select the configuration of your Twitter Tailored Audience output.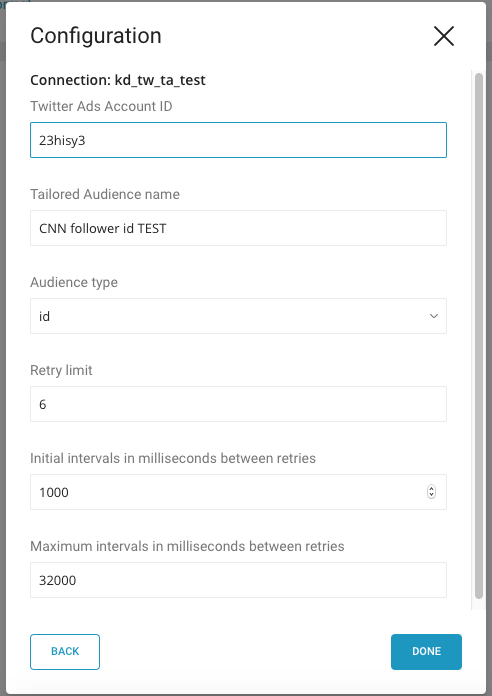 Then, query to match your customer data with Twitter users by outputting the results to Twitter Tailored Audience.


The validated audience would show up on your Twitter Audience Manager:

Please reference the Treasure Data for Twitter Tailored Audiences for the full technical documentation.