Retail: Customer Journey Mapping & Analytics with a CDP

Customer Journey Mapping & Analytics with a CDP
The customer relationship with brands is rapidly evolving. While brands used to rely on pre-determined customer journeys that directed the pathway from awareness to sale, today's wide variety of channels and multiple devices means that the customer journey is more complex than ever before. In fact, Google research indicates that 75% of people start an activity on one device and then finish it on another.
Consider the challenges that retail currently faces in this new environment. A typical retail shopper might first see a product on a social media ad, read more about it on a company's website, and then travel to a physical store to make a purchase. Most companies track each of these transactions separately, which completely obscures the journey the customer took to arrive at their final purchase.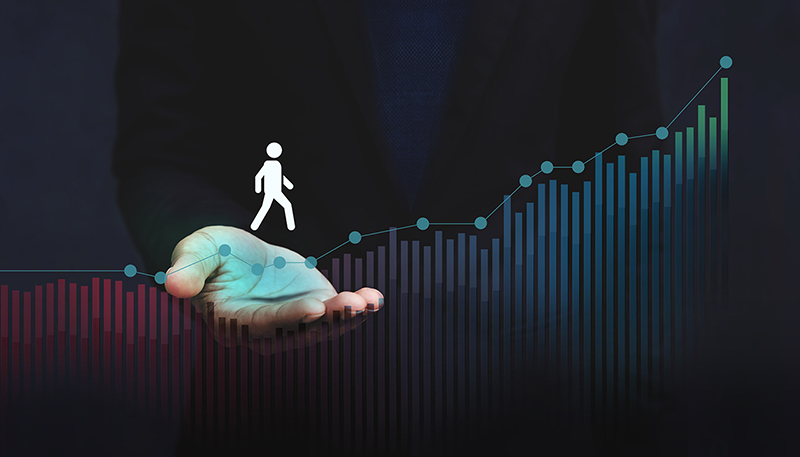 In the age of the connected customer, it has never been more important to connect the data from each of these touchpoints. Today, customer journeys aren't created; they're uncovered. Through thoughtful mapping and analysis of how customers use combinations of channels, it's possible to identify the role that each channel plays in customer decision-making. For forward-thinking marketers who want to organize customer data, enhance audience segmentation, and streamline cross-channel marketing efforts, an advanced customer data platform (CDP) is vital to long-term success.
Multiple stages of customer journey mapping and analysis
According to McKinsey, when a customer journey is done right, customer satisfaction jumps by 20%, revenue improves by 15%, and the cost of serving customers lowers by 20%. Using a CDP to map and analyze each step in every customer journey is the key to customer experience optimization. Although it's a complex undertaking, the process can be broken down into four essential stages:
Connect customer data and get it working together

In most companies, data exists in multiple silos across a variety of new and legacy systems. As a result, social media activity, eCommerce transactions, CRM information, website clicks, and ad impressions are frequently analyzed in a channel-specific way rather than combined into a single view. However, without connected data, it's next to impossible to generate real-time, meaningful insights.

This narrow approach to understanding customer behavior also ignores legacy organizational, partner, and third party data. Companies often have a wealth of historical financial records, manufacturing figures, and home-grown systems data, while partners have point-of-sale, Wifi, and web data. Plus, third parties have DMP and advertising data, etc. All of this disparate data has the potential to provide critical insights into customer journeys, helping to explain or distinguish customer journey "A" from journey "B."

An advanced CDP is the only solution that is designed to bring all of this data into a single environment, synchronize and analyze it, and ultimately deliver a well-integrated, intelligent view of the customer.

Analyze customer behaviors to create cohorts

Armed with intelligent customer behavior data, its time to uncover meaningful behavioral segments. It's likely there will be dozens of them with many segments sharing a lot in common while others are more tangential. Keep in mind that the similarities and differences within groups are the keys to personalization.

This process shouldn't happen only once. Just as your business changes over time, so too will the behavior of your customer segments. The key to success is to consistently analyze customer behaviors and watch as new segments emerge. In this case, an advanced CDP's machine learning can be particularly useful because this complex process is largely automated.

Predict your customer journeys

Each customer segment will have particular paths they take to achieve specific goals. It's important to uncover and predict the full range of these customer journeys, from expensive and problematic, to promising and profitable. Here's another way a CDP's machine learning capabilities come in handy, enabling you to analyze each segment's common and uncommon patterns.

During this stage, you can identify how many customers participated in each step of a specific journey and at what point they were affected by a particular issue, causing drop-offs, repeated steps, and switching channels. This ensures you can identify key "make or break" points in the customer journey and prioritize opportunities for improvement in the customer experience. To make sure predictions are correct, you can run A/B tests on different segments and determine whether results match predicted outcomes. Refine as needed.

Influence your customer journeys

Now that you have a sequence of steps that members of a particular segment take to achieve their goals, you can design interactions to adjust the flow when a prospect isn't progressing along a predicted path. Again, here's where CDP automation helps. A range of direct marketing channels like advertising, email, mobile coupons, and loyalty apps are instantly activated with customers sent real-time, personalized messages to encourage them along the journey. Marketing triggers should be periodically revisited to determine which ones have the most success and where there's room for improvement.
A large beverage manufacturer uses customer journeys to boost demand
Customer journey analytics with a CDP can yield powerful results. As an illustration, take the example of a leading beverage manufacturer, which identified understanding the customer journey as a major goal. At the project outset, the company was struggling to connect with its customers. Although purchase data was available from affiliate corner stores, the company was unclear about which factors were influencing buying decisions.
To better understand customers, it created a loyalty app to begin tracking personal information and behavior, like geolocation. Treasure Data was then implemented to tie this information back to advertising data and in-store purchases. Using customer journey analytics, the company was able to map specific customer journeys that were leading to sales.
One insight from the app was generated from periodic spikes in in-store traffic and purchases. Integration with a range of data sources uncovered the cause: a 10% spike in sales on hot weekends. The company used this insight to launch a just-in-time marketing initiative. It began regularly identifying every affiliate store where hot weather was predicted on a weekend. Based on this information, it proactively sent 10% additional inventory to stores in those locations to ensure they could meet demand.
For stores in areas that expected decreased demand, the company's app automatically sent customers within a 1200' radius geo-targeted coupons and advertisements. Combined, these efforts triggered a boost in sales boost at all store locations, improved inventory management across the board, and increased company revenue.
Documenting (and influencing) the customer journey map
As technology increasingly becomes an integral part of our everyday lives, channels will continue to merge and intersect. In this environment, marketers need to start analyzing customer behaviors so that they can start proactively influencing them. An advanced CDP is the only solution that enables companies to combine data housed in disparate systems to gain a 360-degree view of their customers. Armed with this information, it's possible to reveal the real-world paths customers take to achieve their goals as they engage with your company across numerous devices and channels over time.
By creating customer journey maps, it's possible to influence customer behaviors at every touchpoint because you're able to send the right offer at the right moment, and thereby increase sales and engagement levels. The example of the major beverage manufacturer shows just one application of this approach. It's just one example of how effective influencing the customer journey can be. To learn how other retail businesses have used CDPs to grow their businesses, download the Retail: Big Data, Bigger Profits white paper.