5 Mobile-First Marketing Strategies to Win Customer Loyalty

5 Mobile-First Marketing Strategies to Win Customer Loyalty
What's turning retail personalization technology into a martech "must-have"? The first monster trend is mobile apps—because whether they're buying diapers, mascara, or chicken nuggets—consumers rely on their smartphones to research, compare, place orders, and make payments.
The holy grail for winning and keeping customer loyalty may have already been found in our pockets: the ever-present, always-connected smartphone.
Millennials and Gen Z Boost Mobile Gaming Market and Mobile Commerce Stats
Mcommerce sales estimates for 2019 are predicted to rise to 44.7% of total US ecommerce sales, up from 39.6% in 2018. Driven largely by millennial and Gen Z consumers who appreciate the ease of navigating the world via their phones, large global retailers and brands—Starbucks, Amazon, Target and Walmart among them—are investing heavily in mobile retail apps.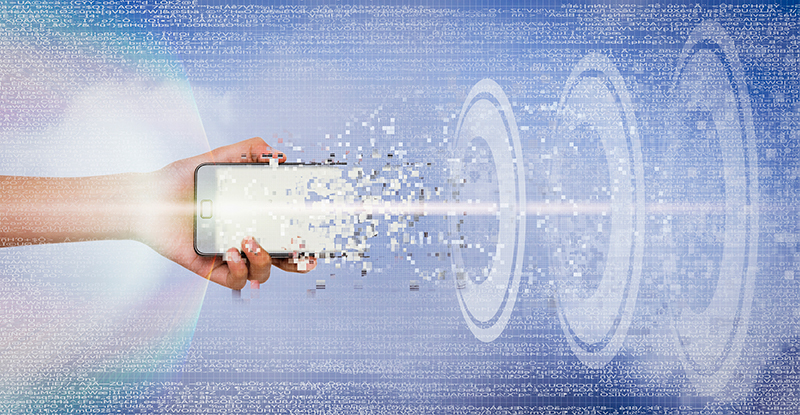 The mobile gaming market is growing as well—now estimated to be worth more than $174 billion by 2021. The following key mobile-first strategies help companies in all industries to boost mobile loyalty and engage their customers in meaningful ways.
Focus on relevance

According to a recent Harvard Business Review article, in the U.S. market alone, companies are losing $1 trillion in annual revenues to their competitors because their offers are not consistently relevant enough. Loyalty is key to engaging customers, and timing is everything. Deals and offers need to be tailored both to customers' preferences and delivered at a time and place when customers will find them useful. A dynamic approach ensures retailers can interact with their customers in real-time, to offer them something they want and can use immediately.

PARCO, for example, uses geofencing data to automatically detect when a person using its mobile app enters its shopping malls. Then it accesses the customer's unique unified profile, which includes the customer's previous customer journey, as well as behavioral data. The mobile app then suggests that users play the PARCO "walking game" that offers incentives to visit different stores in the mall that might appeal to the customer, based on the behavior of people with similar profiles. The result has been increased sales and customer loyalty to stores in PARCO malls, as well as a graphic illustration of the rewards of marshaling all your data in real-time to improve sales and increase customer loyalty.

Make it convenient

Ease of use also pays off big because mobile customers tend to be even more impatient than the average shopper. So to capture this market, implement seamless omnichannel experiences, faster checkouts, and a choice of hassle-free payment methods. According to eMarketer, this year, 55 million people in the US are estimated to use mobile payments, making up 20.2% of the population. Starbucks has long earned its poster child status as the favorite—ahead of Apple Pay, Google Pay and Samsung Pay—but recent reports claim that Walmart has taken the #1 spot. (Just over 44 million Americans have the Starbucks app installed, while over 58 million have Walmart's.)

Create added value

Today's successful customer loyalty programs retain customers by figuring out how to meet unmet needs. At CVS Health, loyalty app users get the benefits not only of coupons and special offers but of 24/7 customer phone time with a pharmacist, where they can ask questions about medications and other health issues. The company's Boston-based pilot program CarePass, costs $48 a year, and offers members free one- and two-day delivery on most prescriptions and purchases, 20 percent discounts on certain CVS Health-branded products and $10 in monthly promotional rewards.

Analyze data to tackle churn

A major mobile gaming company uses customer data and predictive modeling to identify the right play incentives to delay or stop customer churn. After implementing Treasure Data enterprise Customer Data Platform (CDP), they learned that a bit of help—a small "booster" but not so much help that it would devalue the accomplishment of winning—was the key to reducing churn and maintaining player interest in its games. In addition, this small assist increased ARPU (average revenue per user) by more than 450 percent for those with a probability of churning between 60 and 80 percent. The valuable insights gleaned from CDP data, hypothesis testing, and predictive modeling pointed the way to higher profits.

Lean into personalization

Cosmetics giant Shiseido has unified 80 years of collected data and enriched it with demographic, historical, and online customer interactions—even doing advanced modeling of skin trends across generations of customers. They are just one of many companies that use Treasure Data's CDP to harvest a wealth of customer information and glean insights to drive deeper engagement. By accurately assessing each customer's preference and correlating this analysis with customer behavior, Shiseido has been able to tailor its communications and deliver a personalized customer experience to better suit customers' preferences.
As a growing number of people engage with their mobile devices to play games, research products, shop, and pay, companies need to develop a mobile-first marketing strategy to connect with these digital consumers. CMOs need to continue investing in marketing technology to develop a martech stack that collects, integrates, and activates your mobile, web, and app data.
One thing is clear. For companies to engage their audiences in meaningful ways, a single point is crucial to synchronize all the different customer identities across various systems to orchestrate customer journeys in a unified way. CDPs help centralize the most valuable assets your company has—its customer data: collecting, unifying and analyzing it in one place. Simplifying your infrastructure allows you to integrate data across multiple systems and elements of the journey, and really understand your customer better. Treasure Data is a comprehensive solution that securely collects and stores, unifies, analyzes and activates customer profiles for more precise targeting and real-time personalization.
To see how delivering a mobile-first experience could boost your sales and customer loyalty, request a demo.