Building A System for Machine and Event Oriented Data – Meetup with Rocana's Eric Sammer (of Hadoop fame)

Building A System for Machine and Event Oriented Data – Meetup with Rocana's Eric Sammer (of Hadoop fame)
On September 9th, Treasure Data hosted another installment of the Silicon Valley Data Engineering meetup, this time featuring Eric Sammer of Rocana.
Eric, who formerly authored the O'Reilly title, Hadoop Operations, is now the principal of his own company, and speaks with authority on the evolution from MapReduce to today.
(Why the move away from MapReduce, you ask? Latency!)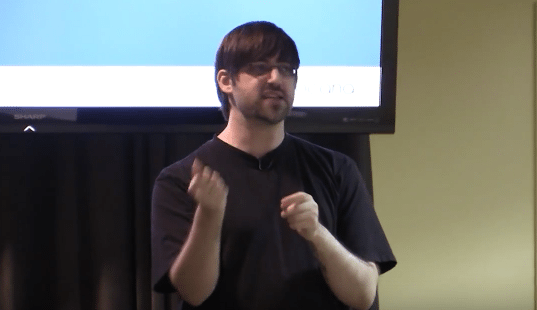 In addition to what can be viewed as the "Moore's Law" of data analytics pipelines and their evolution , Eric spoke to quite a few other interesting questions in this problem domain:
How do we build – and operate – the modern data center?
What's the typical customer use case – in terms of numbers – for a data analytics pipeline?
What's the architecture?
What is an event and how are they structured and handled?
How is the data consumed and aggregated?
What are the learning and pain points we've addressed over the years?

Get the slides here: http://goo.gl/cXvluO

This talk also included a very involved Q & A session, so be sure to check out the video.