Treasure Data brings you: The Amazon Redshift COPY command cheatsheet

Treasure Data brings you: The Amazon Redshift COPY command cheatsheet
Although it's getting easier, ramping up on the COPY command to import tables into Redshift can become very tricky and error-prone. Following the accordion-like hyperlinked Redshift documentation to get a complete command isn't exactly straighforward, either.
Treasure Data got in on the act (we always do!) with a guide to demystify and distill all the COPY commands you could ever need into one short, straightforward guide.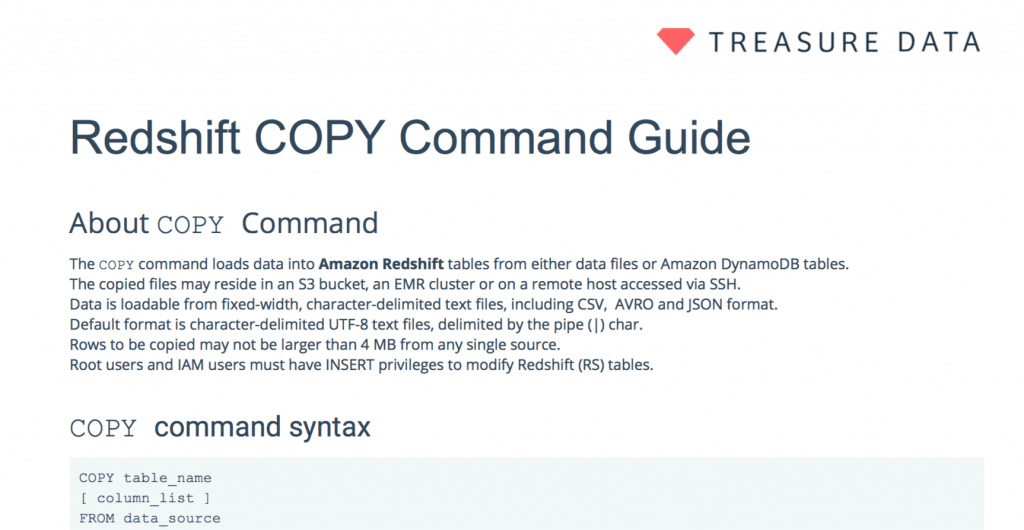 Includes example commands, how to use data sources – including the steps for setting up an SSH connection, using temporary and encrypted credentials, formatting, and much more.