Adobe Summit Report: Can Adobe Own Experience?

Adobe Summit Report: Can Adobe Own Experience?
"Seems," Madam? Nay, it is. I know not "seems."—Hamlet
At their 2017 Marketing Summit, Adobe made what could seem to be either a clever repackaging move or a strategically brilliant change of course. They unbundled some of their analytics and advertising products, added some cool new ones, and called the new bundles Analytics Cloud and Advertising Cloud. Oh, and one more thing. They announced One Cloud to Rule Them All: Adobe Experience Cloud.
You'd be forgiven for thinking Adobe is a little late to their own party. Salesforce, Oracle, IBM and Microsoft all have their own flavor of "Customer Experience Cloud," and have for a long time. So does Adobe really have a shot at owning the word Experience in the same way they now own Creative?
It depends on how you look at it. Not by coincidence, Salesforce and IBM announced their own collaboration around "customer engagement" earlier this month, showcasing their areas of strength: Customer relationship management and AI. Their press release emphasizes "leveraging artificial intelligence" to "enable companies to make smarter decisions."[1]
But Adobe has AI and stuff too, and they're… well… cooler. To take a page from Apple, it's kind of like Adobe/Microsoft is the "Mac" in this scenario, and Salesforce/IBM is the "PC".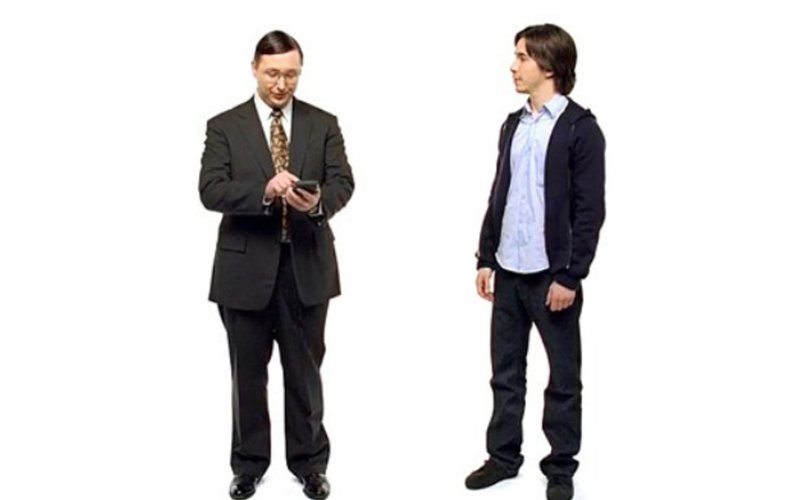 YOUTUBE
This might not be such a bad thing for Adobe.
The Rabbit In Adobe's Hat
The last time Adobe conducted a shift of this magnitude was in 2012, when they announced they were ditching Creative Suite and replacing it with subscription-only Creative Cloud. That gambit arguably was the move that caused Adobe's phoenix to rise from the ashes, with their share price skyrocketing from under $50 that year to $128 today.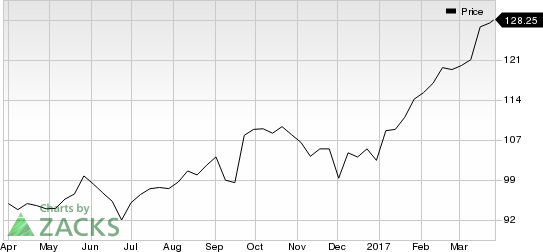 [2]
Doubling down on the Cloud made Adobe the player it is today. It also ruffled more than a few feathers.
Appropriate for an event with a performance by Penn & Teller, Adobe CEO Shantanu Narayen performed the magic trick of simultaneously addressing, boasting about, and sidestepping any lingering less-than-rosy Adobe rebundling-related memories.
"In 2008, Adobe was at a crossroads. Creative Suite, Photoshop, Illustrator and Acrobat were all leaders in their categories. But the company was stagnating," he said.
"Preserving the status quo is not a business strategy. The zen of Creative Cloud was to reimagine the entire creative process to give people everything they needed wherever inspiration strikes. We moved from selling boxed software, to a monthly cloud subscription […] a community for inspiration and ideas, and a marketplace where people could sell content and services."
Abracadabra. And now with Advertising Cloud, not only is Adobe Experience a marketplace, they have an end-to-end video advertising DSP where users can even bid on television commercial space, courtesy of their TubeMogul acquisition.
This is a neat trick. And it means Adobe has not just Salesforce/IBM in their sights, but Google.
Transforming Our Experience of Brands… and, oh yeah, The World
"We think digital transformation is all or nothing," Narayen said. "Our mission is to change the world through digital experiences."
It's no mistake that he opened his talk with the gospel of Creative Cloud at a conference with the word Marketing in the title. That's because Creative is Adobe's hole card. And Customer Experience, as Adobe has rightly suggested, is where Creative and Marketing come together.
The God of creatives and marketers, of course, was the master of the Reality Distortion Field, Steve Jobs. Judging by the Marketing Summit, the reality distortion fields in which we all live are only going to get stronger and stronger.
VR, AI-driven immersive advertising, one-to-one messaging to customers, brand advocacy marketing—the trends evident on the Adobe Summit conference floor all point to a Minority Report future, where we are constantly tracked and served exquisitely personalized experiences everywhere we go, by intelligent brands, who project a consistent, immersive experience, across all channels, including the real world.
Security and Personal Identifiability
This all has hair-raising implications for privacy and security, of course. Adobe is addressing this by "expanding opportunities for companies to use anonymized data to achieve their marketing objectives." So says Keith Eadie, formerly of TubeMogul and now VP of revenue and partnerships at Adobe Advertising Cloud.
The trouble with this claim is that the trend toward personalization and anonymization of data don't mix particularly well. The theoretical and practical limitations on personal security offered by data anonymization are well known.[3]
And of course, the rise of Customer Data Platforms (CDPs)[4] makes it easier and easier for companies to integrate first party data across all platforms, including Adobe Audience Manager and enrich it with personally identifiable information. Most of the big CDP players also come with security protocols that make them, arguably, just as secure as a DMP that eschews PII like AAM.[5][6]
Adobe's public relations claim that anonymized data equals security goes along with Adobe Audience Manager's origins as a DMP, being optimized to work with cookie data, not to smoothly unify first-party data. For the foreseeable future, companies who want tight integration with all their first-party data sources will need to supplement Adobe products to get it.
The Final Word in Marketing: Experience
Despite all this, will Adobe own Experience the same way they now own Creative, keeping them on the front edge of the marketing wave for the foreseeable future?
I'm going to go out on a limb and say Yes. The thing is that the one to rule Experience will not necessarily be the one who has the best integrations and the most advanced analytics, but who projects the best reality distortion field. Ultimately, whoever seems to own Experience, will own it.
Whatever their acquisitions, Salesforce will always seem to be what they are: A database-in-the-cloud company. IBM will always be a Business Machine company. Adobe is a Creative company. Not to mention a Marketing company. This gives them a good shot at overcoming Salesforce/IBM's lead in the race to own Customer Experience.
Or so it seems to me.