Making Marketing Analytics Easier with AppsFlyer's Pivot

Making Marketing Analytics Easier with AppsFlyer's Pivot
Mobile marketing analytics just got a whole lot cooler. Say "Hello!" to Pivot.
According to AppsFlyer, their new product named Pivot is the "first of a new generation of marketing analysis tools, providing marketers with unparalleled deep analysis capabilities, remarkable speed and ease of use." Pivot is dubbed "the next generation of deep marketing analysis."
That sounds great for marketers everywhere, but when you combine the mobile marketing attribution and analytics capabilities of AppsFlyer's Pivot with Treasure Data's easy-to-use, streamlined customer data platform, the result is an astonishing treasure trove of actionable insight for your next mobile marketing campaign.
Here is a quick look at what AppsFlyer and the Treasure Data customer data platform can bring to your next campaign to make it everything you want it to be.
Pivot by Appsflyer Equals Marketing Analytics Power
AppsFlyer tracks consumer mobile engagement in the form of click through or action and Pivot specifically provides marketing analytics to help you discern what your sometimes fickle consumers really want, when they want it and where it should be delivered.
Pivot offers you a hundred thousand rows of aggregated data that contain the secrets to your current and future marketing success. You can access apps usage data and specific campaign metrics to benchmark against every KPI you can imagine. The power of data visualization means that, from impression to retention, your KPIs will be easier than ever to understand. Here is just a small sample of what Pivot offers in the way of analytics:
Impressions by clicks

Installs or uninstalls

Conversions

App event engagement

Campaign success by media source

Revenue

Ad ROI
AppsFlyer's strong data capture capabilities mean that you can gain rich insights into the customer behaviors, patterns, and trends that should, of necessity, shape your current and future digital marketing campaigns. This makes AppsFlyer a great choice for those companies in search of robust mobile customer data analytics.
However, even better news is that you can actually enrich the insights you gain from AppsFlyer in just a few minutes. How? That is where Treasure Data comes into the picture, with the Appsflyer Data Connector.
Enrich Your Marketing Insights with Treasure Data's Customer Data Platform
Think of Treasure Data as the hub of all your marketing efforts. The Treasure Data customer data platform is the integrator between stored data and how you aggregate and then use it. Treasure Data takes raw SQL data points and allows you to automate functions and then use AppsFlyer's Pivot to glean decisions that produce better corporate ROI.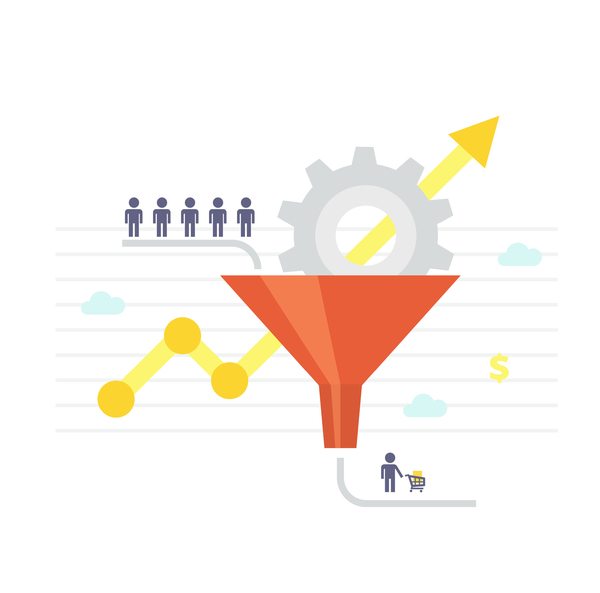 Data in — data out — AppsFlyer+Pivot+Treasure Data = KPI success.
When you consider all the data points you can capture and all that big data involves, marketing analytics can become increasingly complicated. This makes standardizing front and back end data one of the biggest issues marketers face today. Interoperability between AppsFlyer and Treasure Data means you can run a mobile app campaign, capture and collate the data and then chop it up to drive KPIs to improve your business.
Treasure Data gives you a 360-degree view of your customers, providing real-time insights that enable rapid decision-making and adjustment of your digital campaigns as needed. Would you like to see how it works? Get the Treasure Data demo today!