Data Visualization Made Easy with Chartio and Treasure Data

Data Visualization Made Easy with Chartio and Treasure Data
As the old saying goes, a picture is worth a thousand words. What if you could create a clear, coherent picture with your data? That is the goal of many companies, yet it sometimes proves difficult to achieve.
Chartio helps companies quickly generate stunning visualizations and beautiful, easy-to-understand charts. Treasure Data's Customer Data Platform now integrates with Chartio. Read on to learn how Chartio's integration with Treasure Data enables you to unlock the value hidden in your data and discover new, profitable insights and trends.
How Does Chartio Work?
Chartio creates charts and visualizations with your corporate data. There are a few reasons the software has become so popular. Chartio is simple to use, connects with a wide variety of data sources out of the box and creates appealing visualizations and charts that can be understood by anyone, even non-analysts.
You do not need to have advanced technical knowledge to use Chartio. It is a cloud-based application that is simple to install. With a few clicks, you are up and running. There is little need to involve the IT department, which makes Chartio an efficient choice for today's enterprise.
Chartio also connects directly with a wide variety of data sources, including Amazon Redshift, Google Analytics, Google Big Query and CSV file uploads. These connections are available right out of the box, so there is no additional configuration or action you need to take to begin working with this application.
One of the most compelling rationales for using Chartio is that it produces amazing charts and visualizations. Its customers have praised the application's ability to generate visualizations that provide immediate insight into major issues that affect your company, such as whether you should expand into a new market or introduce a product.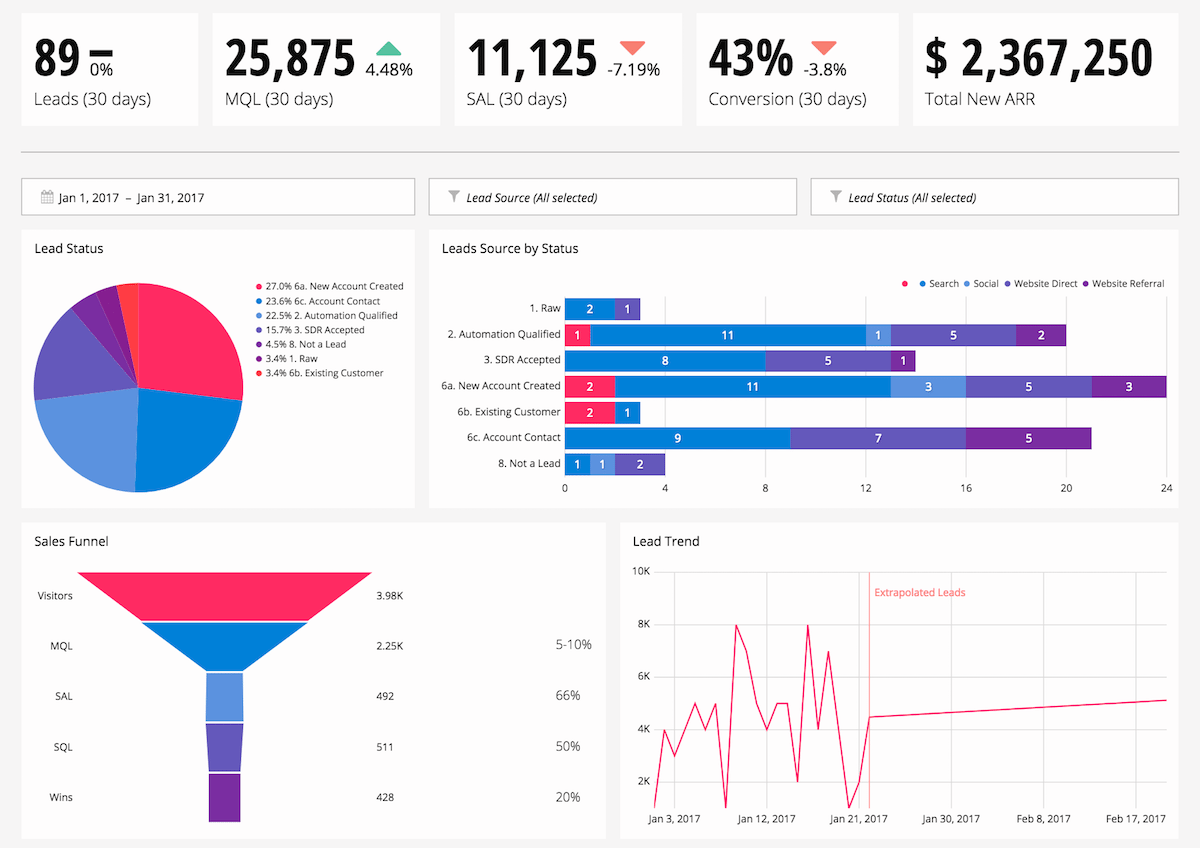 Chartio and Treasure Data: Better Together
Treasure Data's Customer Data Platform (CDP) now integrates with Chartio. This integration gives users a powerful tool that enables them to rapidly derive the maximum benefit from their corporate information.
Within a few minutes, you can connect the information stored in Treasure Data's Customer Data Platform to Chartio. Because Treasure Data connects to so many disparate data sources, you can run queries that might have been impossible before.
Chartio also enables you to create dashboards that combine both charts and other forms of data visualization. A dashboard with information from Treasure Data makes it possible to view charts created by more than one user at the same time. This is a highly useful feature. Imagine being able to compare performance metrics from various departments on a single screen!
Today's enterprise has access to an abundance of customer data. A constant stream of data comes from social media, smartphones, beacons, search and web logs, POS systems and a growing number of other IoT devices may connect with the company. Chartio's integration with Treasure Data's Customer Data Platform can transform all of that information into a chart or visualization that can provide you with the understanding you need to make better decisions. To learn more, get the Treasure Data demo today!