The Top 10 Digital Marketing Skills Your Team Needs in 2019

Digital Marketing 2019: 10 Top Skills Your Digital Marketing Team Needs
We've just hit 2019. And as fast as time flies, technology moves even faster. Scott Brinker's annual Marketing Technology Landscape supergraphic now displays more than 6,800 marketing technology solutions, with almost as many vendors. That's a 27% jump from the previous year. Will that growth continue in 2019? And if so, what skills will your digital marketing agency need to thrive?
From analytics to social media marketing, we've compiled a list of digital marketing skills, as well as some related talents you'll need to hire or develop, so you can future-proof your team. If you hold a leadership role in a digital marketing agency, keep these skills in mind when hiring and building out your teams.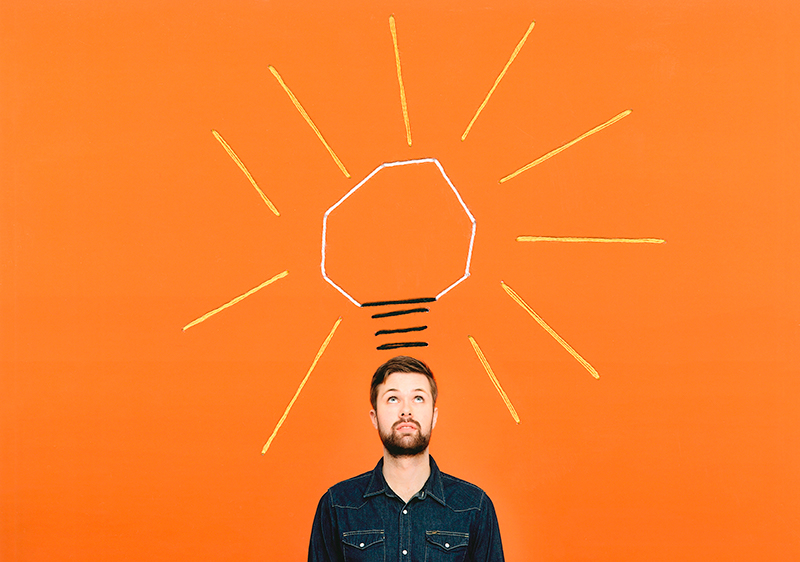 A focus on Digital Marketing Analytics

IDC predicts that by 2025, the total amount of data created worldwide will reach 163 zettabytes, a ten-fold increase from 2017. This boom in data growth continues a multi-year trend and parallels the explosion of marketing technology solutions seen in Scott Brinker's infographic, many of which generate analytics.

The point of digital marketing analytics — different from "web analytics," which focus on website performance — is to reveal the performance and ROI of all your digital marketing channels­ and activities. This effort includes social media, email marketing, blogs, SEO and so on. Digital marketing analytics can tell you how each channel performs relative to the others, track customers throughout the buyer's journey, and even attribute specific marketing activities to revenue. And with the overwhelming number of marketing technology solutions available, you can now track analytics on almost anything. Given this context, here's a short list of digital marketing analytics-related skills you'll need to have somewhere on your team:

Fluency with emerging analytics. Existing analytics platforms will evolve and new solutions will emerge. To stay current with what's possible, you'll want your digital marketers to be fluent with the latest digital marketing analytics.
Business acumen. A strong digital marketer will know how to stay focused on business goals and not get lost in the data. That means having the business acumen to know which analytics are meaningful and actionable. Most importantly, they should know how to use analytics to advance your business objectives.
Data wrangling. Also known as "data munging," this is the process of transforming and mapping data from a raw form into another format so it can be used for other downstream purposes, such as analytics. These skills come out of data science and traditionally belonged to data scientists. But as digital marketing becomes increasingly data- and analytics-driven, you'll want people with these skills.
Storytelling with data. Storytelling usually evokes word mastery but the rise of data visualization means data can now play a bigger, more visual role in any story you want to tell. The key for analytics savvy digital marketers is figuring out how to present data visually so that people who are not particularly great at immediately grasping the meaning of graphs and data can also see the story in the numbers.
Proficiency with unstructured data. Unstructured data — data that isn't stored in a database row or column — has played a big part in the current data boom. That's because so much of today's data is created on social media platforms and in other unstructured formats. Think tweets, Facebook posts and comments, or even chat messages with a call center representative. As more digital marketing campaigns move to social media, more of your customer intelligence will take the form of unstructured data. Moving forward, proficiency with unstructured data will be key. You'll want digital marketers who can organize and understand unstructured data and know how to combine and correlate it with structured data for even greater insight.

Strength in Digital Project Management

Disruptive technologies continue to penetrate and reshape every industry and job role, forcing companies to adapt and operate more nimbly. To quote a Forrester report: "Disruption is occurring in every market, and project-based investments, focused on simply improving the current state, won't be adequate to survive.[1]" Echoing this view, IDC announced in June 2018 that worldwide spending on digital transformation would "soar past $1 trillion" before the year's end.

To compete in this competitive environment, companies are embracing digital transformation throughout their organizations — especially in marketing. And as more digital transformation investment gets allocated to marketing, more digital projects will need to be scoped, planned and implemented. As a result, digital marketing project managers will be sought after as digital marketing agencies and organizations look to shore up their digital capabilities and roll out new projects.

Digital project management is a big bucket that encompasses a broad range of skills and capabilities, some of which we capture in other categories. But here are a few must-have digital project management skills.

Proficiency with project management tools like Wrike, Trello, Basecamp, Liquid Planner, Pivotal Tracker
Understanding of software development methodologies—Waterfall, Scrum, Agile and so on
Familiarity with content management systems (CMS)

Video Fluency

It's not news that video is now a relevant component of digital marketing. But its role in the marketing mix has changed from supporting actor to leading role. Based on customer sentiment, brands should use video as a strategic asset throughout the buyer's journey, rather than awareness alone, which is how many organizations use video.

According to Forbes, 90% of customers report that video helps them make buying decisions and 64% say video makes them more likely to buy. If that's not compelling enough, research shows that video keeps people on pages longer and can increase conversions by up to 80%.

So, what are the necessary skills to capitalize on video? Assuming you're not planning to hire a team of video professionals, your best strategy could be to make sure your digital marketing teams know why and when to use video, how to hire and manage outside video vendors, and how to measure a video's performance once it's in market.

At a minimum, your teams should be familiar with the different types of video and the various production requirements for each, as well as the variable costs that drive video budgets. For instance, you'll want your digital marketers to understand the differences in the process and resources required to produce a short documentary-style interview as opposed to a scripted video with extensive art direction. This will give your teams the insight they need to effectively scope and plan videos according to your marketing goals, timeline and available budget.

And since videos are now highly measurable, your digital marketing teams should be fluent with the range of video metrics and the tools now available. YouTube offers a solid baseline of metrics like number of views, watch time, playback locations, and audience retention (exactly where in your video people stop watching), as well as audience demographic data, traffic sources (where your audience came from) and where viewers are sharing your video. More advanced video platforms make it possible to embed measurable functionality into your video, such as in-video purchasing, click to call, add-to-cart widgets, custom forms and more. Understanding how to implement and measure these features will be essential as video plays a bigger part in influencing audience behavior.

An understanding of Artificial Intelligence (AI) for digital

IDC predicts that spending on cognitive and artificial intelligence systems will increase from $19 billion in 2018 to $52 billion in 2021. This investment will be spread across many industries and business functions, but marketing is sure to get its fair share.

As AI-based marketing solutions learn more every day, marketers will harness them to create more awesome customer experiences. Indeed, AI systems are already presenting digital marketers a wide range of capabilities. This includes myriad data analytics tools to track customer touchpoints throughout the buyer's journey, eCommerce bots and even voice recognition technology that can identify individual voices.

And as your digital marketers ramp up on each new AI-based marketing solution, they may also need to work differently. For example, consider micro-segmentation. By analyzing customer behavior over time and across different channels, AI will help digital marketers understand customers at more granular levels, enabling even greater personalization. This will offload some manual work, but it will also force digital marketers to adopt a mindset that's more focused on audiences and personas. This will be increasingly important as digital marketers develop highly personalized content and campaigns that align with micro-audience personas.

And it's not only AI solutions used in marketing organizations that will change how your digital marketers do their jobs. Consumer AI tools will require digital marketers to think and work differently too. For instance, as AI bots will carry out more online shopping for consumers, such as finding and booking hotel rooms with the right amenities, so digital marketers will need to figure out how to market to AI algorithms, not humans. The skills this will require aren't clear. But chances are it will require a similar aptitude as that used in search engine optimization. Perhaps AI optimization someday become an important niche practice.

Strong skills in UX and Accessibility

The ubiquity and essential nature of the Internet makes website accessibility an expectation. That means your digital marketing teams will increasingly need a working knowledge of how people with disabilities interact with your website.

Website accessibility is also becoming a legal requirement. Both Europe and the United States passed laws ensuring access to services for persons with disabilities many years ago. Now, language in the Americans with Disabilities Act is being court-tested to include websites. In June 2018 alone, 154 digital accessibility lawsuits were filed in federal courts, targeting businesses ranging from real estate agencies to yoga studios.

In Europe, the EU passed laws stating, in part, all websites that serve the public (hospitals and governing bodies) must pass accessibility requirements by September 23, 2019. So how should accessibility play into your digital marketing efforts?

To help developers understand what accessibility means in the context of designing and building a website, Google published accessibility guidelines for developers. Additionally, The World Wide Web Consortium (W3C) published Web Content Accessibility Guidelines (WCAG) 2.0, which offers a thorough list of accessibility recommendations.

Your UX designers and writers will also need to take accessibility into account in order to build the most access-friendly site. For UX designers, this means understanding color contrast rules for the color blind. UX writers will need to know how to write copy that makes sense when read by a screen reader. And your SEO experts will need to figure out how to optimize copy for search engines and screen readers. There's overlap between the two, so understanding how to strike a balance will be important.

Social Media Marketing strength

Social media marketing drives targeted web traffic, boosts your website's search engine rankings, and by providing an interactive platform, can help you better engage and understand your audience.

According to the Pew Research Center, 68% of US adults are on Facebook, 78% of those 18‑24 are on Instagram, and 37% of those 65 and older are on some social media platform. And social media's growth shows no signs of slowing down. Hootsuite reports year-over-year social media growth of 13% in the United States (download report). Globally, 28% of Internet users go to social for product research according to Global Web Index.

A digital marketing team spearheading social campaigns will require a variety of skills. Most importantly, you'll want people who are savvy about the capabilities that social platforms offer. In the wake of "fake news" scandals involving the 2016 U.S. presidential election, social platforms are evolving and changing what user data they make available. You'll also want strategic thinkers, masters of organization, and skilled creatives and writers,ll of whom must be curious and interested in the latest social technologies and trends.

Social media marketing is an evolving practice; strategists will need to know what platforms are performing best and why. They'll also need the quantitative skills to review and make sense of platform analytics and data, as well as the marketing sense to translate those findings for creatives to dream up new content.

Creatives — designers and writers alike — will have to develop and pitch lots of ideas for social content and engagement. Not surprisingly, this will require proficiency with industry-standard creative tools, such as Photoshop, Illustrator and InDesign. And since so much of social media is driven by consumer trends, they'll need to know their target audiences' tastes and preferences — from their favorite entertainers to clothing styles.

Project managers who plan, schedule and post social content will need the organizational chops to track and manage campaigns across different platforms.

Ability to develop Content Strategies

According to the Content Marketing Institute, content marketing gets three times more leads than paid search advertising. Yet in a 2018 survey, the organization also found that 72% of companies say they are challenged when it comes to managing content strategically. These two statistics suggest a gap between audience demand for content marketing output, and the skills necessary produce it.

From leading projects and persuading disparate groups of stakeholders, to writing and editing, to measurement, this discipline involves both the right and left side of the brain. Content strategy often involves multiple teams, which means your digital marketers will need interpersonal skills such as diplomacy, flexibility and consensus building.

Your digital marketers / content strategists will also need to be strong multi-taskers and comfortable playing a project management role. Color coded calendars and emails should be their style—because they'll be in charge of planning, publishing and promoting pretty much everything.

Digital marketers / content strategists will also need to be involved in data analysis discussions that focus on trends and patterns. Ultimately, your content strategy should be audience-focused, but data-driven.

Strong Paid Media capabilities

Effective digital marketing is all about highly targeted and measurable campaigns that reach the right person at the right time. In the digital era, this could apply to many things: a mobile ad, an outdoor digital display or branded editorial content.

While paid media has been around for many years, an array of digital devices and platforms are creating nearly unlimited paid media options. And that's expanding the skills digital marketers need. Consider the landscape of technology requirements related to this entry-level job posting:

Perform market research on industry trends, consumer preferences, and brand media/social mentions
Compile and analyze data and present findings
Communicate and collaborate with agencies, vendors, partners, and so on.
Assist and build strategic initiatives to reach target audiences
Participate in presentations to grow understanding of paid media initiatives

Applicants for the job should appreciate the role they play in driving relevant consumers to purchase intent — all while improving brand recognition and trust.

Understanding of Voice Search & SEO

SEO will continue to play an important, albeit changing, role in your digital marketing mix.

By 2020, Gartner predicts that 30% of Internet searches will be activated through voice and won't require a keypad or touchscreen. Over time, this shift to voice search will profoundly change SEO strategy and tactics and the skills necessary to implement them.

Here's why: Search engines will return information differently to a spoken query than to a typed query. Instead of providing a list of text links to web pages with relevant information, search engines (and virtual assistants such as Google Assistant, Amazon Alexa and Siri) will provide answers to your questions, presumably referencing the website containing the answer. This will have an obvious a ripple effect on your content: It will need to be higher quality. Fluff, while always bad, will be penalized, while valuable content will be rewarded. You'll need digital marketers who understand this shift and can optimize your content accordingly — with answers to questions, not by stuffing content with primary keywords and backlinks, as those SEO tactics diminish in value.

Google controls more than 90% of both paid and organic search. Understanding updates to its search algorithm is critical in staying on top of how search is changing and what your digital marketing / SEO specialists need to know. Here are a few takeaways from Google's 2018 algorithm updates and what they mean for the year ahead.

Two of Google's 2018 algorithm updates focused on mobile:

In March, the company rolled out mobile-first indexing, which basically means Google now uses a website's mobile page first (as opposed to a desktop version of a page) for indexing and ranking. So, if you haven't already, it's time to create a mobile-optimized version of your site if you want to be found by Google.
In July, Google updated its algorithm to use page speed as a ranking signal for mobile search ranking. Slow-to-load pages are effectively penalized. This reflects the simple fact that more of the world's population conducts web searches on smartphones and while on the go. This means you want your web pages to load fast.

These mobile-focused updates make clear that you'll want digital marketers and SEO specialists who have experience or understand how to design and create mobile-optimized web experiences.

In July, Google also announced a highly anticipated security update, making clear its seriousness regarding secure sites. In short, non-HTTPS sites displayed through Chrome now show a "not secure" warning. Make sure your team knows how to make your site secure.

And in August, Google announced a core algorithm update, a broad update that affects all pages globally. Google didn't comment beyond that, except to stress the importance of creating "great content." What does that mean? It means you should follow Google's "EAT" Search Quality Evaluator Guidelines. In other words, use expertise, authority and trust as guiding principles when creating web content.

Google's EAT guidelines align with the trend toward voice search, in that your content should be trustworthy and answer questions through expert and authoritative perspective. From a skills perspective, your digital marketing teams need to know how these algorithm updates will translate to SEO, content and mobile strategies.

Native Ads understanding
In 2019, native advertising will account for 61.4% of all digital display ad spending, according to eMarketer, a marketing data and research firm. That's more than a 7% increase from 2017. (As clarification, eMarketer defines native advertising as: placements "that match the form, function and feel of the content in which they appear." For a better understanding of native advertising, here's a good overview and explanation along with some actual examples.)
Why the uptick in spending on native ads? They outperform traditional display ads on click through rates and overall audience engagement. And that's the point: To audiences, native ads are meant to feel more authentic and less intrusive, which leads to more clicks and engagement.
To get in on native ad ROI, your teams will need market knowledge and research. This translates to a strong understanding of your audience's habits, preferred platforms, websites and apps.
Messaging placement is a big piece here too. You'll want digital marketers with experience delivering custom messages in a creative way. For example, a retailer can reach customers while in the store by using a native ad on Instagram reminding customers that "Santa hats make for great selfies."
Of course, knowing the ins and outs of branding and response metrics will allow you to capture metrics and tweak as needed.
The curious will thrive (keep building your skillset!)
So much to know. So much to learn. But take heart: As the digital marketing landscape continues to expand, so does the rise of the digital marketing specialists—curious, self-starting people who take on these specialized skills.
---
[1] "Understand The Digital Business Landscape," Forrester Research, Inc., February 8, 2017