New Report: Omnichannel Retail Changes Shopping, But Will It Change the Way You Market?

Omnichannel Retail Changes Shopping, But Will It Change the Way You Market?
Omnichannel retail is clearly spreading throughout the retail ecosystem, but does that mean physical stores are doomed? Will digital retail eventually overtake physical stores entirely?
No, but they might look different, and they'll be more integrated with digital technology and channels, according to the Landscape report in Forrester's "Digital Store Playbook 2019." And it's obvious to tech-savvy digital marketers that the physical stores of the future will need a heavy dose of IT integration with all the other retail touchpoints that today's customers—and tomorrow's—like to use.
The report illuminates a near-future vision of physical stores as the unique step in the omnichannel customer journey where people experience products. So, for example, a furniture store might be set up to showcase and augment an app that helps people understand how new furniture would fit into their homes.
Or, an athletic gear company might devote up-front space to helping people try out the gear (think of REI's existing climbing walls, or maybe an in-store basketball clinic) and help customers do mobile-phone orders for pickup at a nearby location.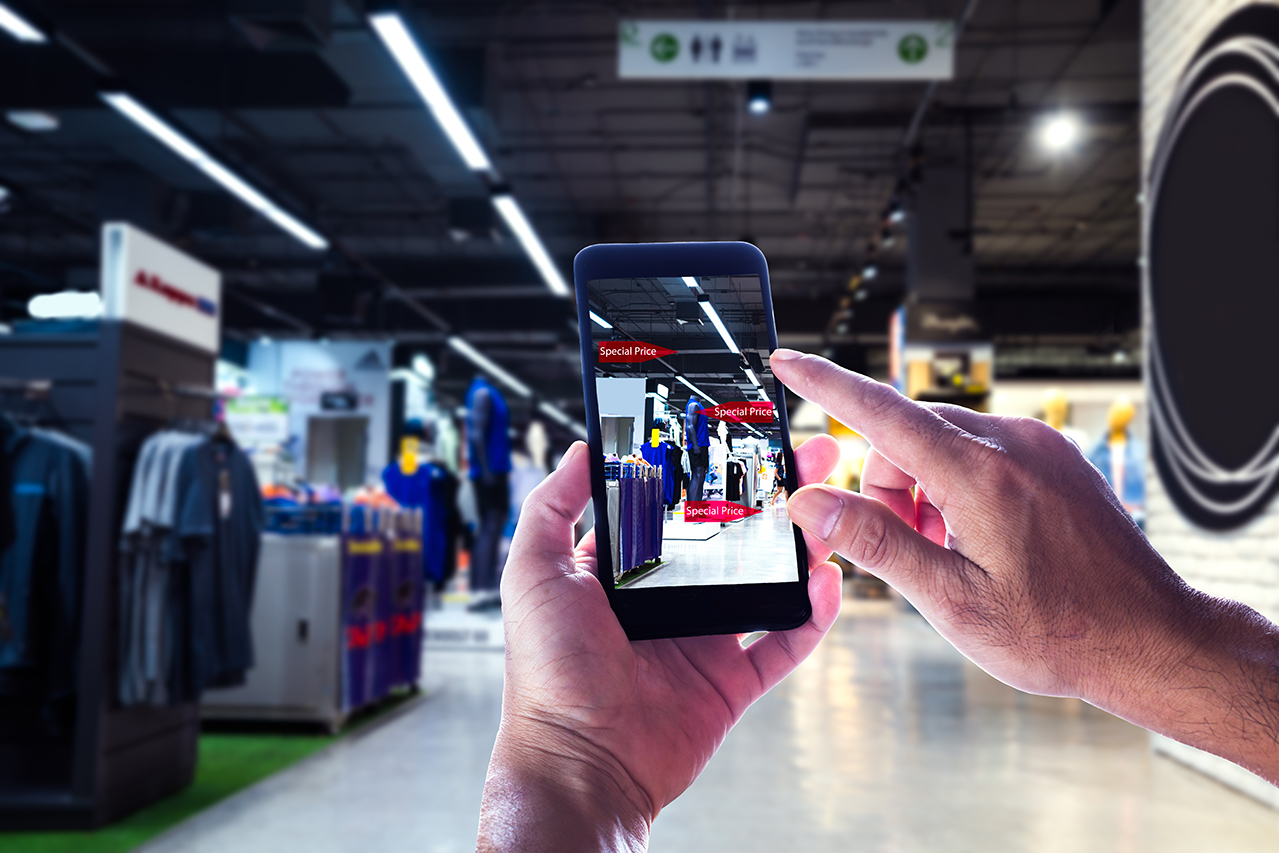 And a clothing retailer might devote more space to well-designed fitting rooms with easy mobile phone checkout, with retail staff using the productivity gains in the digital realm to enhance the omnichannel sales process with better, more personalized customer services. The physical stores will be thoroughly integrated with other channels and touchpoints such as the web, social media, email.
You can't read the Forrester report without thinking that:
Silos are goin' down, replaced by platforms that integrate data from all parts of the omnichannel retail journey. Retailers and big brand sellers will have to get even smarter about the omnichannel-management technology they use to understand and improve both customer experiences and their bottom lines.
Plus, for consumers, digitally integrated stores might even be more fun. Home products stores might be redesigned so they can feature showcase cooking classes. Sports gear stores might let you shoot a few in-store hoops while wearing the shoes you're trying on. The in-store component of the omnichannel retail journey will capitalize on its unique capability to provide interesting customer experiences in the real world.
Today, Forrester says that about half of all retail purchases are influenced by digital retail touchpoints—customers doing research at home before they visit a store, checking their phones while in-store to get more info or check prices, sometimes even making purchases on their phones while they're in stores for pickup at a customer window or loading area. And by 2023, Forrester expects that figure to grow even more.
What it all means to digital and omnichannel marketers
But even though digital touchpoints now influence half of all sales, still, only 16 percent of all purchases are made entirely online, according to the report. That means that digital marketers need to capture data from in-store activity: How long did they stay? What did they do before, during and after they visited? Which products did they try? How did they react? What, if anything, did they buy? Did you send them an email or mobile app offer that motivated the visit?
And more importantly, did they visit online before they came into the store? Or after? Did they post on social media about products they saw there? Were they responding to a special store promotion? These touchpoints could be influencing an in-store customer's buying decision, if you can associate them accurately with each customer.
Smart digital marketers choose platforms that can handle the data that's coming at them from all kinds of channels: mobile apps, loyalty programs, in-store visits, social media, email marketing, CRM and more.
That's why so many are turning to customer data platforms (CDPs). Because you can't understand the whole customer experience unless you understand all of each individual's customer touchpoints, and how they either help to motivate a purchase, or don't.
And until you understand which programs—and which martech—are effective, you can't even begin to calculate ROI, either on martech or on physical stores.
To understand more about retailing today and tomorrow, get the Forrester report.