New Retail Report: What Do Retailers Need to Get Back (or Stay) in the Game?

New Retail Report: What Do Retailers Need to Get Back (or Stay) in the Game?
The news in retail now is confusing at best, grim at worst. Just a few months ago the reports were encouraging after holiday and year-end sales. But lately closures at physical stores dominate the headlines, from discount retailers like Dollar Tree and Payless Shoes to upscale brands like Victoria's Secret. CNBC recently sported the headline "Another wave of retail store closures coming. 'No light at the end of the tunnel.'" And Business Insider declared, "The number of retail stores closing this year just doubled to more than 4,000."
So what's going on with retail?
In the midst of all the confusion, several cogent, data-driven insights probably didn't get the attention they deserved. One of the most interesting came from The New York Times, which pointed to Walmart and Target's recent results—which were better than they had been in a decade—and made the point that there's a huge retail divide shaping up between two types of retailers.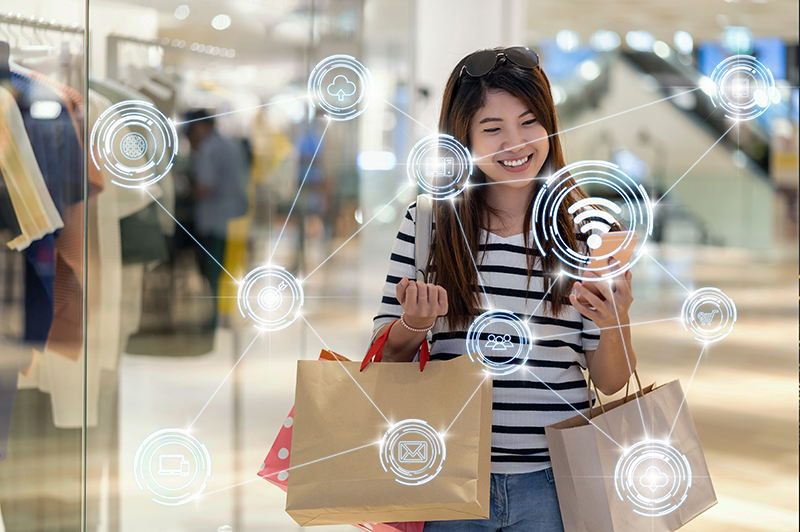 As the Times puts it: "On one side are the companies that have worked out online strategies to compete with Amazon, while also finding the right mix of products and services, like selling groceries, to keep shoppers coming into their stores."
In other words, there are two Retail Americas. One is enjoying success, and the other is suffering death of a thousand cuts.
What's the Difference Between the Two Retail Americas?
One Retail America has learned to use data, and the other one hasn't.
A recent Forrester report, The State of the Digital Store, discusses who's winning at retail and how a lot of it boils down to creatively using new sources of data to craft personalized customer journeys and in-store experiences that sell.
Data-driven Personalization and Insight
The retailers with accurate and actionable data are the ones in the position to test and learn what motivates their customers. Maybe that means enhancing the in-store customer experience or maybe it means emailing highly personalized and carefully timed offers to prompt a sale.
Winning retailers also engage with customers directly through mobile apps, which are a treasure trove of data-driven insight into customer desires and behavior. Mobile apps can make the whole shopping experience smoother for customers and more efficient for retailers. As an added bonus, a lot of people go to stores to pick up their online purchases and then end up buying more in physical stores. The digital experience of receiving an offer via a mobile app can also result in more visits to store locations (and more sales that otherwise would not have occured).
Increasingly, the State of the Digital Store is successful and fueling most of the growth in the successful part of American Retail. If you want to be on the sunny side of the retail divide—or simply to stay there in a fast-moving game—check out the report to understand strategies, processes and technology that can help.