10 Can't-Miss Sessions at MarTech West 2019

10 Can't-Miss Sessions at MarTech West 2019
Excited about MarTech® 2019? So are we! At this year's marketing, technology, and management conference you'll learn innovative ways to dismantle departmental silos, uncover the right marketing technology for your company, and boost your ROI—just to scratch the surface.
We'll be in San Jose, California, April 3-5, hearing from the world's top innovators, marketers, and managers as they share their insights at the San Jose Convention Center. Here are the top MarTech® 2019 sessions we can't wait to attend. And before you head to the conference, check out the Martech trends shaping 2019.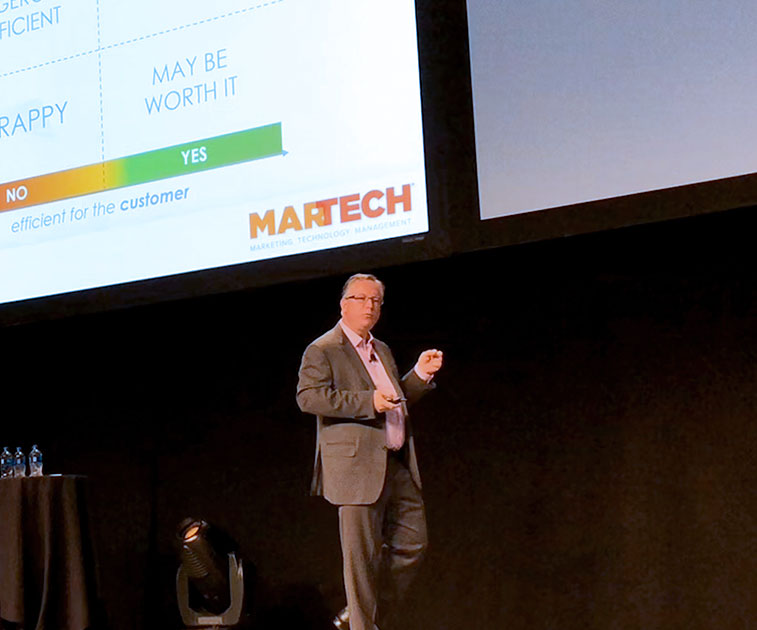 The MarTech® 2019 Sessions We're Most Excited to See
There's no shortage of powerful breakout sessions and workshops to dig your heels into at MarTech® 2019, which is why we're so excited to be a part of it. If you're attending, too, but still a little unsure about which sessions to go to, check out our recommendations below.
Your Marketing, Technology, and Management Challenges: Solved
The MarTech® Conference is designed for senior decision-makers working at the intersection of marketing, technology, and management. In other words, the MarTech® 2019 Conference is tailor-made for you.
If you haven't gotten your all-access pass yet, use code MTSJ19SPONSOR15AA to save 15%. We look forward to seeing you in April in San Jose, California, and helping uncover the strategies you need to overcome your toughest marketing obstacles.
Going to MarTech West this year?
Visit booth 607 and learn how to leverage all your data for better sales.