2019 Marketing Technology (MarTech) Trends Marketers Need to Know

2019 Martech Trends: What Marketers Need to Know
Marketing is a never-ending cycle of optimization and measurement. We never sit back and say, "Well, that's the best result we can get. We're done." Set-it-and-forget-it is not in a marketer's vocabulary.
Your marketing technology should be subject to the same measurement and refinement. Even more so, as martech is constantly and quickly evolving. Research shows that over half of marketers assess their martech stack at least twice a year. And 69% say there's no such thing as a "perfect stack;" it's always a work in progress.
The start of the year is a perfect time to assess your stack, get up-to-date on what's happening in martech right now, and optimize for 2019. Here are the trends that will shape marketing technology in 2019.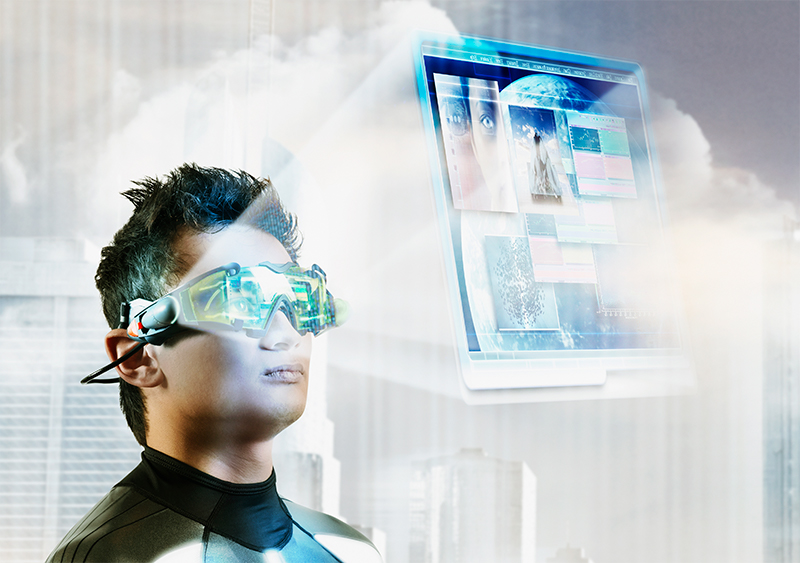 Personalization at Scale

Marketing is becoming more about conversing than broadcasting. People expect content to be personalized, hyper-relevant, and available just when they need it the most. To meet your audience's demands in 2019 and beyond, your martech stack should include tools to create and distribute personalized content.

Email marketing is one of the biggest opportunities for content personalization. Customers expect more than to be called by name. Martech can help you create a branching, responsive email journey based on each person's history with your brand — as opposed to a three-stage drip campaign.

Content marketing can benefit from martech as well. The future of content is modular blocks that your content delivery system assembles on-the-fly to match your customer's needs.

It comes down to customer experience, for both future and current customers. As martech expert Scott Brinker puts it, "Marketing leaders are focused on building…martech capabilities because they're the muscle groups that need the most development. But the whole purpose of developing those capabilities is to deliver better outcomes in their core objectives of customer acquisition and retention."

Programmatic Buying Comes of Age

The idea of a human agent purchasing ad space has been around since the dawn of print media. But that idea is almost as obsolete as — well, as print media.

Programmatic buying is taking the humans out of the equation and exponentially increases the speed. Artificial intelligence programs now bid in real-time for ad space on web pages. These auctions take mere microseconds while web pages are loading.

AI can do these transactions faster than humans and more accurately, using customer personas and other data to make decisions. The result for marketers now and in the future is higher conversion rates for a lower cost of acquisition.

There are a few lingering concerns for programmatic buying: Transparency, privacy, and "brand safety" (the risk of having your brand's ad next to objectionable content) are ongoing issues. But these problems have solutions in active development. Forecasts predict 65% of all digital media ad spend, and 90% of mobile display ads, will be programmatic by 2020. If you haven't dipped a toe into programmatic buying or programmatic advertising yet, 2019 is the time.

True Omnichannel Marketing

The pinnacle of sophistication for marketing used to be multichannel. That means marketing messages are appearing on every channel your relevant audience might encounter them: Online, offline, social media, etc. But multichannel is no longer enough to earn an audience's attention.

The new benchmark is omnichannel. Not only should potential customers be able to interact with you on multiple channels, there should also be effortless handoff between channels. They shouldn't have to work to initiate separate conversations on the phone, on your website, and via email. It should all be integrated into one single, channel-spanning interaction, and you need to keep that precious data and associate it with your customer, so you can use it to automatically make your best appeals to each individual customer.

To achieve this, your martech stack will need to include a customer data platform (CDP) that synthesizes data from multiple channels into a single source of customer information. This type of integration helps to deliver that seamless, hyper-relevant experience that people demand.

Smarter Analytics

Measurement and optimization are part of every marketer's DNA. Technology is making more precise measurement possible, and pulling in more data to measure than ever before. Marketers who embrace martech for their analytics will be able to out-optimize and outperform their peers.

The next frontier is to apply AI to the process of data collection, measurement, and analysis. AI can help manage the massive amount of data your organization brings in, surfacing the most relevant metrics and helping to generate meaningful insight.

Security & Privacy

Speaking of data: Over the past two years, consumers have become more aware of just how much data is being collected about them. More importantly, it's become apparent how fragile individual data security and privacy really is. That concern led to the GDPR regulations that are having a heavy impact on marketing in Europe, the upcoming California Consumer Privacy act, and even more pending legislation.

Your potential and current customers need to know that they can trust you with their data. More robust privacy solutions should be part of every marketer's tech stack for 2019 and beyond.
Check out the martech trends for 2020
It's All about Data Management
The common thread for all of the above trends is customer data management. Personalization, smart programmatic buying, and omnichannel marketing depend on having the right data at the right time. Smarter analytics depend on classifying, collating, and sorting that data. And data security and privacy are crucial to earning trust—and staying on the right side of regulations.
How your organization handles customer data will make all the difference in 2019 and beyond. That's why the right customer data platform is a crucial element of your martech stack. More than that—your CDP should be the foundation that the whole stack builds on. Look for a trusted CDP partner that will empower your team to use data safely, effectively, and efficiently.
To learn more about Treasure Data enterprise CDP, request a demo or call us at 866-899-5386.