Sharing Insights with Saved Query

Sharing Insights with Saved Query
Treasure Data's mission is to empower data-driven companies to focus on insights. Last week, we added a significant feature, "Saved Query," to our Web console for all of our customers.
This feature allows people to easily share their 'insights' with other users on their account. People who can write SQL (e.g. engineers, data analysts, data scientists) can create a query to generate insights, then provide that query to others within their organization who may not know SQL but stand to benefit from the insights.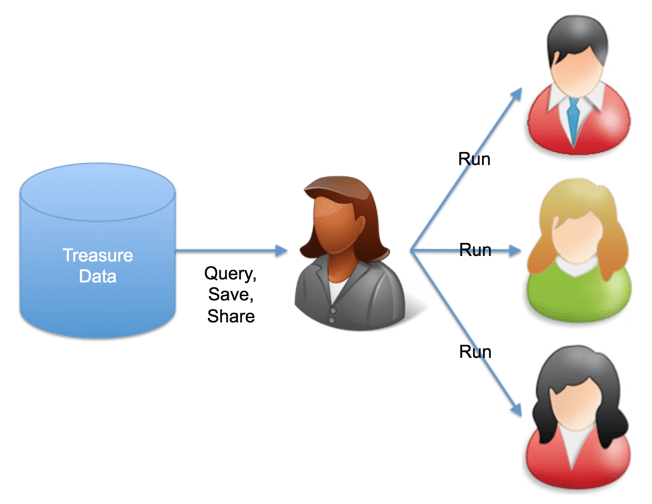 How it Works
The "Queries" link has been added to the left menu. Just click the tab to see all the saved queries.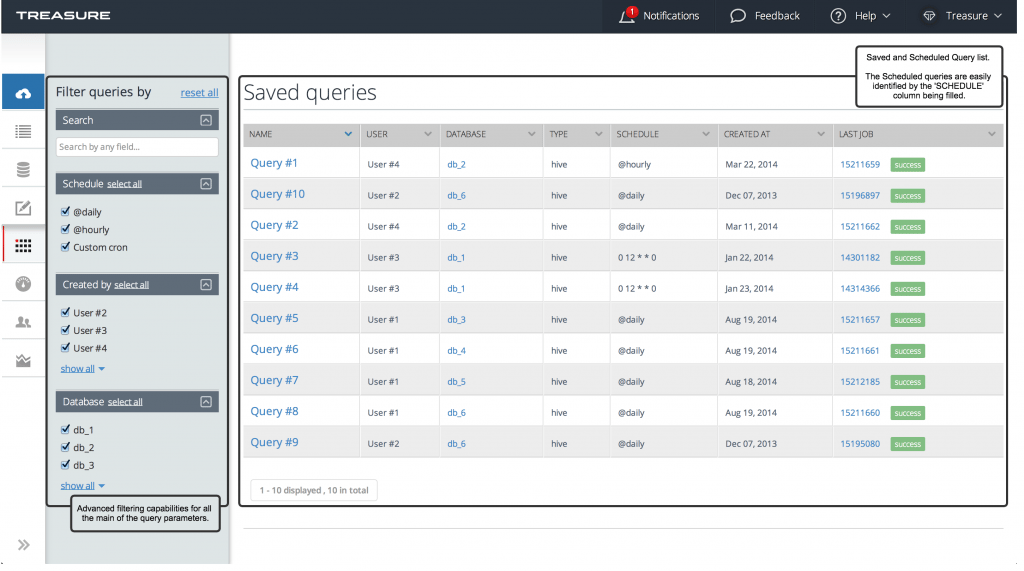 We designed the Queries page from scratch and included a Filter panel to let you find queries based on any of the following criteria:
Name
User
Database
Engine type
Schedule (this field is empty for unscheduled saved queries)
Last job ID
Previously, our service distinguished between 'Scheduled' and unscheduled queries. Now Schedule is an attribute of your Queries. Scheduled queries and other queries are only distinguishable based on whether there is an execution schedule associated with a query.
We're working hard to help people easily gain insights from data, and the web console is important for our users' experience. We're planning some more significant improvements to our console soon, so stay tuned!
Engineers that contributed to this feature:
Jake Becker is a Software Engineer at Treasure Data
Nikolay Belitchenov is a UX Designer at Treasure Data
Michele Caramello is the Director of Engineering at Treasure Data