10 Beautiful Views to Enjoy at the Gartner Marketing Symposium

10 Beautiful Views to Enjoy at the Gartner Marketing Symposium
Expert advice, practical methodologies, and meaningful networking await you at the 2019 Gartner Marketing Symposium in San Diego. Each year, the conference features marketing leaders eager to share their insights and advice to help you level up your marketing strategy.
We'll be there, along with some of the world's leading technology and service providers, ready to learn about marketing technology and leadership best practices from a variety of industry experts. (If you missed it, we created a list of 12 symposium sessions for data-driven marketers.)
While you're in town for the symposium, why not spend some time capturing the city's stunning sights (and maybe boost your social media presence and further engage your audience)? B2B marketers increased their use of audio/visual content by 64% this year for a reason; images and video outperform standard text on every platform.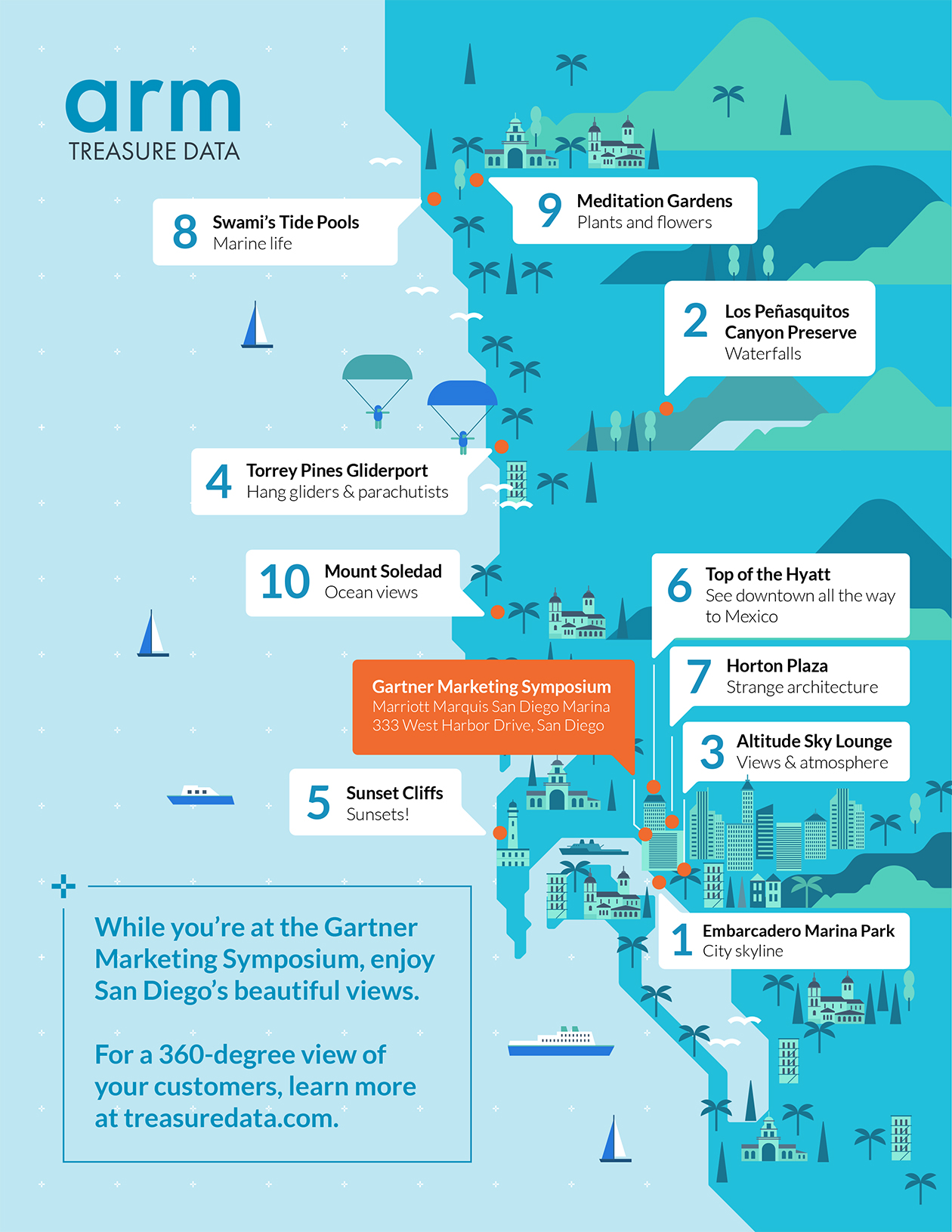 While in San Diego for the Gartner Marketing Symposium, don't miss these views. Click to download pdf.
So, take advantage of the opportunity to add new sites and sounds to your social media feeds. We put together the following list of beautiful views to enjoy while you're in town. Visit them to nourish your soul (and spice up your Instagram feed).
From Symposium to Sight-Seeing
If you're looking to grow revenue, drive customer experience and lead digital innovation, the Gartner Marketing Symposium is for you. While you're in town for the three-day event, this list will help you find the best photo and video opportunities to wow your social media followers back home. For what sessions to see, check out our top 12 picks and make sure to stop by Booth #104. We can't wait to meet you in San Diego!
In the meantime, learn how the Treasure Data enterprise Customer Data Platform (CDP) can give you the data you need to propel your marketing strategy forward.