How Marketing Surprises Inspire New Product Marketing and Targeting

How Marketing Surprises Inspire New Product Marketing and Targeting
When an invention comes into the world, no one can say for certain where it will end up. Just consider the humble QR code.
Denso Wave, a Japanese company, created QR codes in 1994 to track vehicles and parts for auto manufacturers. Over time, the now-familiar scannable squares found their way into all sorts of other business activities, from airline ticketing to mobile payments.
Almost 20 years after their invention, QR codes began to appear in places that even Denso Wave couldn't have foreseen: headstones in graveyards. By scanning the QR code on a headstone with a smartphone, visitors can go to a personalized memorial website about the deceased. And these codes, literally set in stone, may linger in cemeteries long after they grow obsolete for their original purpose.
What can marketers, product developers and others take away from stories like this one?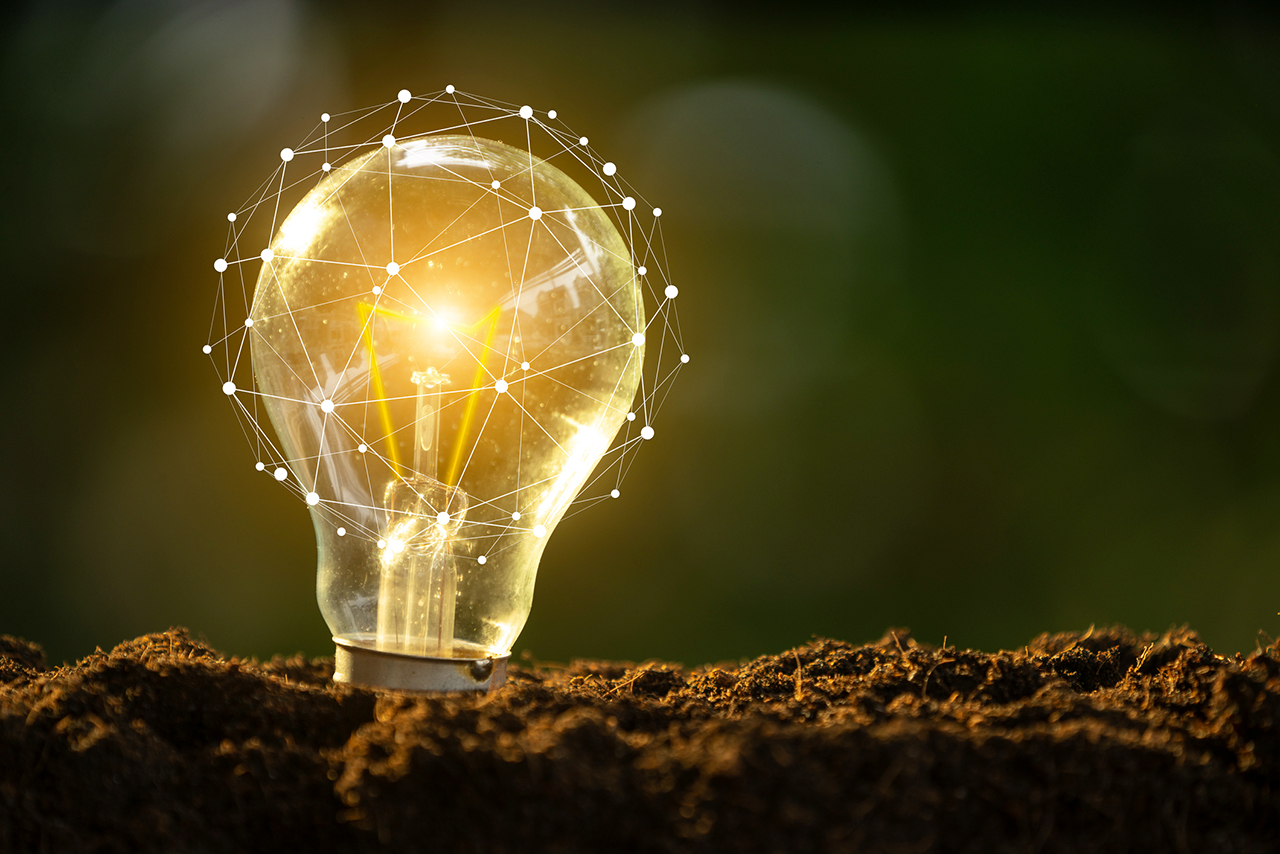 Here's one thought: At any moment, your own products and the people who use them can surprise you. If you seek out such revelations through better intelligence and data, you could gain new markets, new products and other opportunities you'd never have predicted.
The Magic of DIY Creativity
A company may think it knows exactly who will use its product and for what purpose. But there's no surefire way to predict what will happen when new customers find it and appropriate it for their own needs.
Take, for example, the gamepads used to control Xbox, PlayStation and other contemporary gaming systems. Their form and function reflects the needs of today's video games, with their realistic 3D simulations of first-person activities such as combat or driving. And after generations of development, they've grown remarkably comfortable, agile and intuitive to use.
All of these qualities, it turns out, make game controllers perfect tools for the real world—especially now that entire generations of users have grown up with them.
The U.S. military, in particular, has turned to out-of-the-box video game controllers for use in training, bomb disposal and even combat. In recent years, Xbox controllers have been used to guide everything from the Army's high-energy laser cannon to the Navy's new generation of nuclear submarines. Meanwhile, video gamepads have also found surprising uses in civilian activities such as virtual surgery training and space exploration.
In a completely different industry, insulin pumps provide another case of products taking on unintended uses. Type 1 diabetes patients use these pumps to maintain their blood sugar levels by injecting small doses of insulin into their bloodstreams throughout the day and night.
Conventional pumps, unfortunately, had a major limitation until recently. They lacked the ability to monitor fluctuations in blood sugar and calculate what dose of insulin a patient's body needs in real time. That placed the burden on patients to perform their own dosage calculations around the clock—a major hindrance to their quality of life.
Then a group of hackers had a Eureka moment: they discovered a software defect in an obsolete model of Medtronic insulin pumps, which allowed them to insert their own code. The programmers exploited this flaw to create an algorithm that measured patients' glucose levels in real time and delivered exactly the right amount of insulin.
Since then, discarded Medtronic pumps have become a precious underground commodity for patients who use this workaround to automate insulin delivery, a practice known as "looping." While the industry has raced to catch up with a new wave of devices, the homegrown ingenuity of the DIY looping movement has led the way.
From Unexpected Discoveries to New Products and Markets
As these examples show, unguided experimentation by a product's users can result in remarkably creative solutions to problems. Along the way, it can also reveal new possibilities for enterprising businesses.
For example, medical device manufacturers and app makers—including Medtronic—have been developing hardware and software systems that provide the same benefits as DIY looping. Meanwhile, NASA has found out-of-the-box game controllers so useful that it has considered partnering with video game companies to develop new control devices for space exploration robots.
Such stories underscore the importance of a detailed understanding of your customers: not just who buys your products, but also who is actually using them, as well as why and how they use them to meet their needs.
The more data at your disposal, the greater your chance of coming across surprising information about how your products are being used in real life. What's more, you don't have to be in a high-tech field such as video games or medical devices. An everyday consumer brand is just as likely to benefit from such discoveries—even ones that seem small at first glance.
Unlikely Inspiration: Dirty Hair and Runny Noses
The hair care company TRESemmé, for instance, made an interesting find about how women interacted with its products. Most women didn't wash their hair with shampoo every day, because they wanted to preserve their hair color and conditioning. But by following its customers' conversations, TRESemmé discovered that women struggled to feel clean and fresh on days when they didn't use shampoo.
At first glance, this might seem like a minor discovery. For TRESemmé, however, the information helped jump-start a valuable new product line. In 2010, TRESemmé introduced Fresh Start, a dry shampoo that allowed women to freshen up their hair without washing. Fresh Start's runaway success helped TRESemmé challenge larger brands and become one of the leaders in this category.
Similarly, Kleenex is a product whose fortunes totally changed when consumers adopted it for a novel use. Developed by Kimberly-Clark in the 1920s, Kleenex was originally marketed as a cold cream remover. However, the company learned from customers' letters (and confirmed through a survey) that most customers were actually using Kleenex as disposable handkerchiefs.
And while only a minority of consumers used cold cream, who doesn't get a runny nose once in a while?
As a result, Kimberly-Clark completely changed the marketing strategy for its new product. The rest is history, as Kleenex became a ubiquitous presence in American homes—and a brand worth billions of dollars.
How Surprising Behaviors Fuel Product Evolution
Customers' unexpected innovations cannot only inspire new products and marketing approaches. They can also take existing products in directions their creators couldn't foresee.
Twitter's experience shows how unintended uses of a product can shape its evolution, with possibly transformative results. The original Twitter was designed just to enable mobile phone users to update friends and peers on their activities. Accordingly, the platform's initial on-screen prompt asked users to answer one narrow question: "What are you doing?"
Twitter's users didn't respond as the developers had intended, however. Rather than just telling one another what they were doing, they started using their updates to post news, make commentary, organize events—whatever they wanted to do at that moment.
In other words, users had discovered that the platform could serve a far broader set of purposes than its designers had planned. And it could potentially address a far larger market. In essence, the users had revealed the product's real potential by disregarding instructions.
Soon enough, Twitter acknowledged the change its users had already introduced by changing its prompt to the more open-ended "What's happening?" This design alteration solidified Twitter's evolution into a space for virtually every kind of conversation imaginable, rather than just a mobile update service. Some of Twitter's other key features (such as the Reply button) had similar origins, as developers took note of users' innovative behaviors and used them as models for new kinds of functionality.
For sure, smart design choices by Twitter's creators were key to its success. But the users' unforeseen creativity accelerated its evolution into a vibrant, all-purpose social platform with hundreds of millions of users.
Get Ready to Uncover the Unexpected Through Better Data
New or unusual possibilities can emerge when new customers discover your product. Some of these may just be intriguing dead ends—but others could turn into exciting new opportunities for your business.
So how can you make such discoveries? Your chances go up if you're actively looking for them.
That means listening to your customers via all the means at your disposal, from direct customer interactions to social media. (TRESemmé, for example, used a private online community to learn about the thoughts and feelings of women who used its hair products.) It could also mean building better channels to ensure that relevant knowledge travels where it needs to go. For instance, if your marketing department gleans some surprising new data on who is using your product, that information may interest your product development team as well.
Above all, a more effective use of data through technology such as customer data platforms (CDPs) can prepare you not just to spot such possibilities, but to turn them into actionable insights. CDPs can take input from lots of other martech, social media, and almost any data stream, and use them to build very robust, full, "golden" profiles. These profiles serve as the basis for deeper customer insights than could be gleaned from any one of the incoming data streams.
How to Discover Profitable New Product Markets and Customer Segments
Maybe your interactions with customers reveal some of them are using your product in a way you haven't seen before. The tipoff could be as simple as a much younger or older demographic buying the product all of a sudden. Maybe they're responding to a new social-media phenomenon, or maybe a new group of customers is entering the life stage where they're encountering your product for the first time.
You could then use your CDP to identify what attributes or behaviors they share and what journeys they take on the path to purchase. A next step might be to check with your sales staff to ask if they've seen a lot of "atypical" customers, and you could then segment these new users and generate lookalike audiences to guide further investigation and promotions. All of this can be done quickly, in real time, to strike while the iron, er, new target market, is hot.
Use CDP Info for Product Redesign and Repackaging
You can also use the new intelligence you collect to decide whether you should redesign or repackage a new version of the product to make it more appealing to the new market or for the new use. For example, when baking soda became a refrigerator deodorizer, Arm & Hammer introduced new packaging to make it easier for air to circulate through the box and to advertise the new use prominently.
The right customer data platform can help you break down information silos, unify all your customer data and provide a detailed view of individual customers. With such capabilities on your side, surprising (and useful) insights about your products and customers are far more likely to come to light and drive profitability.
To see how Treasure Data can help your company make unexpected data discoveries, request a demo.